(Alexander Hamilton)
If one wonders why a biography of Alexander Hamilton did not stir Lin-Manuel Miranda to write his Broadway musical before Ron Chernow's bestselling work all you have to do is look at Willard Sterne Randall's ALEXANDER HAMILTON: A LIFE written a year before Chernow's monograph.  Randall's effort is a clear narrative written by a traditional historian that lacks many of the details, insights on a personal level, and coverage of the most important aspects of Hamilton's extraordinary life that Chernow presents.  Randall, who has written biographies of George Washington and Thomas Jefferson before tackling his present subject seems most concerned with who was right about America, Jefferson, or Hamilton.  He concludes that Jefferson was correct for the 18th century, Hamilton, for more modern times.  Randall's study is reliable and readable and mostly rests on primary materials.
Other than the depth of coverage that Randall provides my major criticism is how he attributes his material to sources.  His chapter endnotes are not complete and he makes it very difficult to ascertain where he gets his material.  There are too many examples of; "One family historian recently observed," or, "As one historian put it," or, "One historian's description," is annoying and not the way most historians present their sources.
(Hercules Mulligan)
In terms of Hamilton's private life, Randall seems certain that Hamilton and his sister-in-law, Angelica Schuyler Church were lovers.  His writing is crisp, but in terms of Hamilton family relations it is very speculative, particularly the description of Elizabeth Hamilton and her relationship with her husband.  In other areas Randall is on firmer ground.  His discussion of Hamilton's early years where he was fueled by the writings of John Locke and accepted the ideas of "free will" as opposed to Calvinist dogma is excellent.  Randall concentrates on a number of individuals that have not been detailed by most historians.  The individual that most comes to mind is Hercules Mulligan, a merchant who initially served as Hamilton's guardian when he arrived from the Caribbean.  Later, Mulligan would become a valuable spy against the British in New York during the American Revolution as well is becoming a peer of Hamilton, and one of his most important confidants.  Randall will also spend a great deal of time with the back and forth between Samuel Seabury's "True Thoughts on the Proceedings of the Continental Congress" v. that of Hamilton's "A Full Vindication," which is important because it juxtaposes the loyalist and anti-loyalist positions visa vie the British, and the formulation of Hamilton's basic political and economic philosophy.
(George Washington)
Important areas that Randall reviews include the Washington-Hamilton relationship, where one can see how mutually dependent each would become on the other through the revolution and leading up to Washington's presidency.  The machinations surrounding General Horatio Gates' attempts to replace Washington during the revolution and actions taken by the general and his supporters after the revolution also receive important coverage.  Randall will dissect the needs of the Continental Army and spares no criticism in his comments on the incompetence of a number of members of the Continental Congress.  Randall stresses the importance of Hamilton's relationship with John Laurence and the Marquis de Lafayette, particularly as it affected his actions during the revolution, and importantly, develops the ideological abyss that consumes Hamilton's relationship with James Madison, especially after the Constitutional Convention.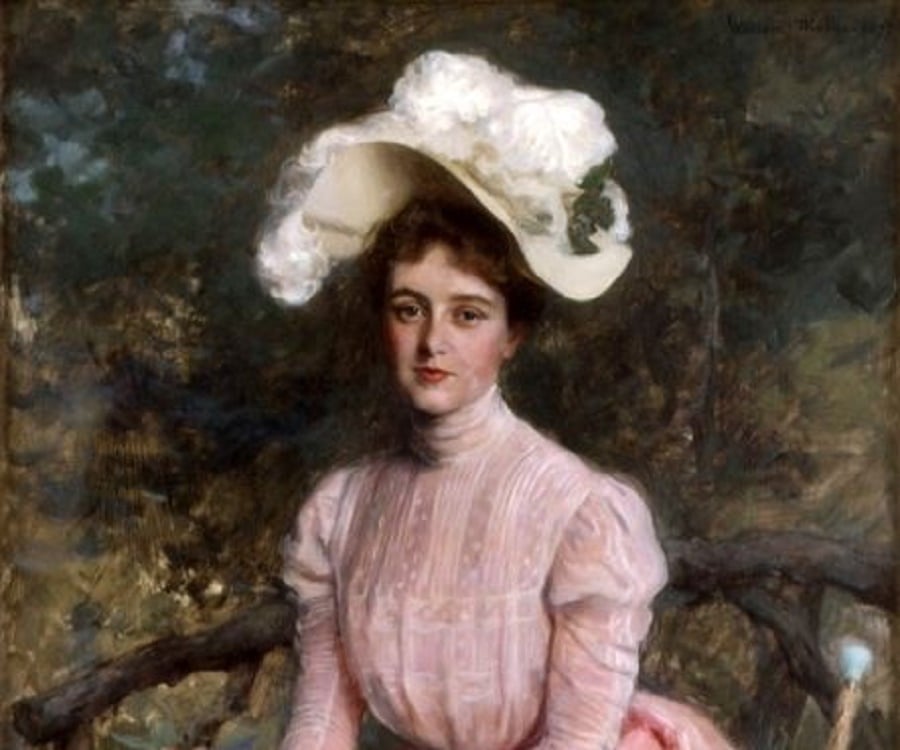 (Angelica Schuyler Church)
As opposed to other authors Randall does not provide a great deal of detail of Hamilton private life and career after Washington becomes president.  The majority of the book deals with Hamilton's early life, the revolution, and the period leading up to and including the writing of the constitution.  Randall analyzes issues like the assumption of debt, the National Bank, the need for public credit in detail.  Further, he explores foreign policy implications of Hamilton's domestic economic agenda, but does not develop the ideological and personal contradictions with Thomas Jefferson fully.  The relationship with Aaron Burr also does not receive the attention that it warrants because that relationship spanned Hamilton's entire career.
To enhance the monograph Randall should have balanced Hamilton's career and influence on historical events more evenly and not given short shrift to the Washington presidency where he served as Secretary of the Treasury and the events that occurred following his retirement from office.  Randall has written a useful biography of Hamilton, but in no way does it approach the level of Ron Chernow's later effort.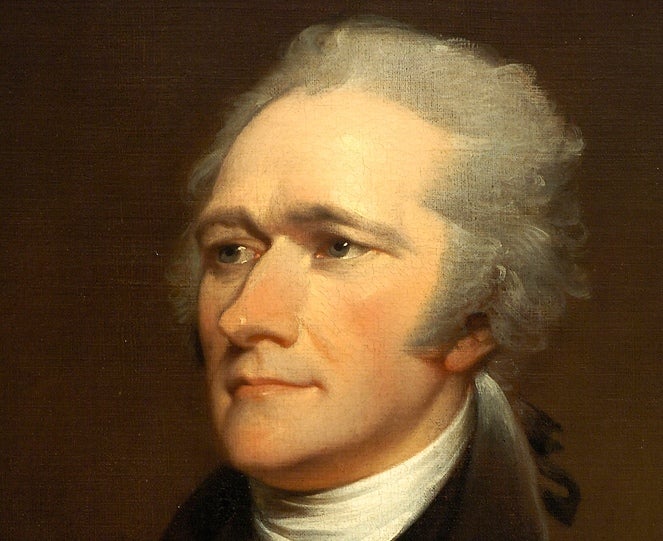 (Alexander Hamilton)