TCHAIKOVSKY CONCERT HALL
At a time when the 1619 Project, terms like critical race theory and cancel culture are in vogue a novel that explores the depths of American racism is very prescient.  The novel in question is Brendan Slocomb's first literary entry, THE VIOLIN CONSPIRACY which centers on the idea that black classical musicians seem to be an anomaly particular a talented violin soloist in American society.  Slocumb's effort strikes a nerve as it drives home its theme of the lack of opportunity for blacks in high brow musical culture and how members of society react to people of color who have the talent but not the opportunity to pursue a career performing classical music because of the attitude of an elitist aristocratic club that dominates this field.
It is always rewarding when an author's first novel exceeds expectations. Slocumb's work reflects his own struggle to live his life and play the music he loved, when often stymied for the reasons he states were incomprehensible. The novel centers around an amazing character, Rayquan (Ray) McMillan, a poor young black man from North Carolina who is blessed with classical music talent and an ability to convey it through the strings of his violin. He is an individual who is confronted with racist attitudes and actions almost at every turn and is able to overcome the roadblocks placed in front of him by the force of his convictions and personality. It is a story of family dysfunction, greed, highlighted by an individuals' fight to maintain his dignity and pursue his love of music when confronted by the inequities of American society.
The story begins as Ray is preparing to compete in the Tchaikovsky Competition in Moscow, the world's most prestigious and difficult classical music competition judged by the top musicians in the world. Almost immediately a significant impediment emerges as after spending time in New York with girl friend Nicole he flies back to his home in Charlotte and discovers that his violin has been stolen. The violin is not just any musical instrument, but a Stradivarius valued at $10 million. Ray is at a loss. First the violin was a gift from his deceased grandmother Nora, secondly it is the only violin he believes that he can play and win the competition.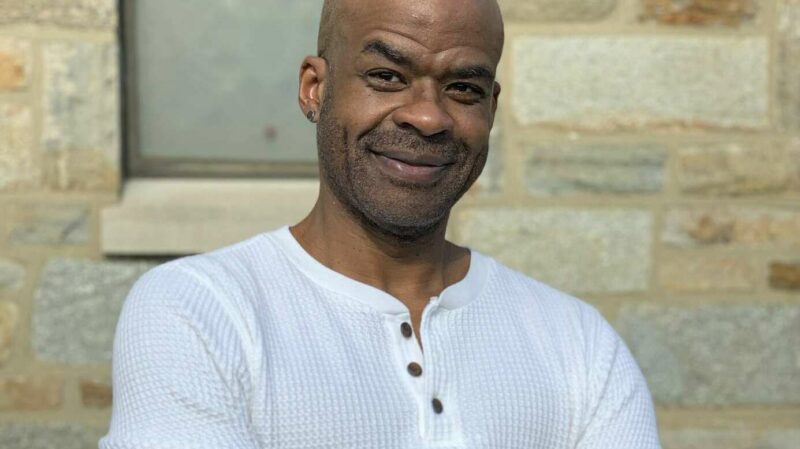 The plot revolves around the theft, but more so is a commentary about American society.  Slocumb does a superb job developing the background to the crime tracing the evolution of how the violin came into the possession of Grandma Nora's great grandfather, Pop Pop who was a slave on a Georgia plantation and was freed following the Civil War when his master, and possibly his father gave him the violin.  When the FBI is brought in to investigate two suspects immediately come to the fore.  First, the Marks family, descendants of the Georgia slave owners who claim the violin belongs to them as Pop Pop or Leon as he was known as a slave stole the instrument.  Second, Ray's own family, particular his mother and Uncle who believe the violin belongs to the entire family and should be sold with the proceeds divided up between five family members.
Ray is adamant that he will not give up his prized possession as the novel evolves. For Ray, the story reflects his own demons as he struggles with the concept of how a black person could be a violinist of his quality. Slocumb creates numerous scenes from school, work, and performing that reflect many of the author's own life experiences dealing with racial discrimination. Slocumb carefully develops the rift between Ray and his family centering on his mother who is a selfish self-absorbed individual who uses her son's ability as her meal ticket. Growing up she tried to block Ray's love of music preventing him from practicing in the house and demanding that he get a job at a Popeye's restaurant so he could buy her a 60 inch television. But for Ray, "every time the conductor raised the baton, a new joy blossomed in his chest. Each note felt special, a gift." This special individual believed that he not only had to prove his talent to white audiences, his family, particularly his mother, but to his own race.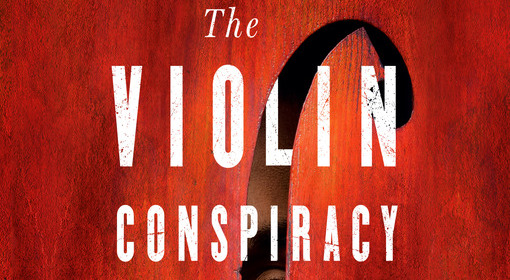 Slocumb creates a number of important characters that allow the novel to proceed at a smooth pace and maintain the interest of his readers. Janice Stevens, a university professor who becomes his friend and mentor.  Grandma Nora teaches Ray humility and strategies to cope with the racism he confronts at every turn.  The Marks family, a group of bigoted racists who see the opportunity for a big pay day.  The McMillans who are nothing but hangers on hoping to cash in on Ray's talent, and lastly, his girlfriend Nicole.
THE VIOLIN CONSPIRACY takes the reader on an important journey providing insights into a field that most do not associate with racism. It is delicately presented with pathos and empathy and should garner Mr. Slocumb a great deal of admiration and success for his literary thriller. As Joshua Barone states in his New York Times review "Yet Slocumb isn't too different from his protagonist: a natural. He easily conjures the thrill of mastering a tough musical passage and the tinnitus-like torture of everyday racism. There is a lot of work ahead as he writes his second novel, but as a teacher says to Ray, 'precision and technique can be learned.' After all, that's just practice."*
*Joshua Barone, "String Theory," New York Times, February 27, 2022