Two words dominate Jonathan Freedland's new book, THE ESCAPE ARTIST: THE MAN WHO BROKE OUT OF AUSCHWITZ TO WARN THE WORLD; trust and escape.  These terms would dominate the life of Walter Rosenberg, a Slovakian Jew who along with three others would escape from Auschwitz in 1944.  Only seventeen in February 1942, Rosenberg was rounded up by the Nazis which would begin a horrible journey that would culminate in being deported with his family to Poland.  Passing through Novaky, a Slovak transit camp, he would wind up in Majdanek and then on to Auschwitz by June 1942 where he would remain until April 1944 when he and his compatriot, Fred Wetzler would become the first Jews to escape "the crowning achievement of Nazi extermination."
From that point on Walter Rosenberg, who would change his name to Rudi Vrba would dedicate his existence to gathering evidence of Nazi atrocities in order to warn Jews of what they could expect once they were deported to Auschwitz. It was his hope that once warned, Jews would put up as much resistance as possible apart from marching docilly to their deaths.
Freedland's gripping book sets out to bring Vrba to prominence as a name to be mentioned in the same category as Primo Levi, Elie Wiesel, Oskar Schindler, and Anne Frank. In telling his story Freedland focuses on Vrba's prodigious memory as he mentally catalogued what he witnessed each day in the camp. At the outset he may not have realized it but thanks to a series of arbitrary events and lucky breaks Vrba had acquired an unusually comprehensive expertise in the workings of Auschwitz. Freedland writes that "he had lived or worked in the main camp, at Birkenau and at Bu8na; Auschwitz I, II, III. He had worked in the gravel pits, the DAW factory, and in Kanada. He had been an intimate witness of the selection process that preceded the organized murder of thousands….He knew the precise layout of the camp and believed he had a good idea as to how many had entered Auschwitz by train, and how many left via chimney. And he had committed it all to memory."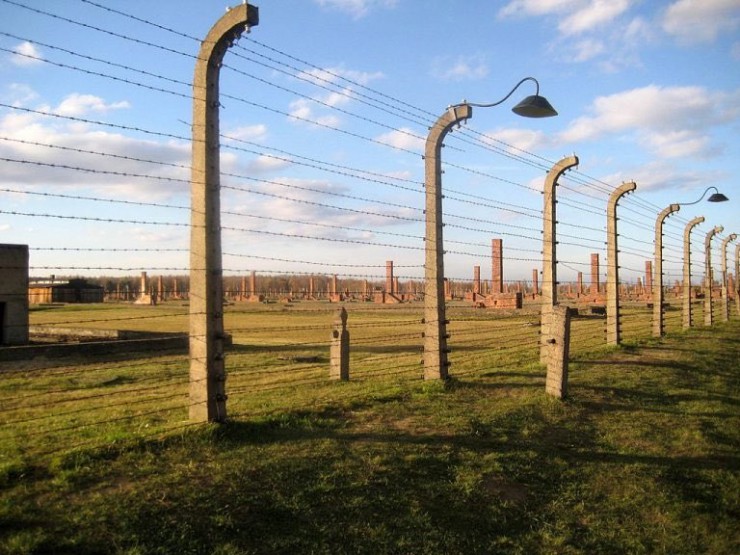 Freeland describes Vrba's experiences with a keen eye and his ability to process what he experienced as preparation for his escape to warn his fellow Jews.  Freeland relies on the work of two prominent Holocaust historians, David Cesarini and Nikolaus Wachsmann in his retelling of the Final Solution and integrating those events into Vrba's story.  Freeland's chapter entitled, "Kanada," provides insights into Vrba's methodology as he was assigned to an area where he would separate and quantify the possessions of prisoners upon their arrival at the camp.  Later, he would be assigned to greet and assist in separating arrivals as they exited the cattle cars.  Freeland's detail is remarkable as even toothpaste tubes were used to hide diamonds.  These experiences helped him master the numbers  that Nazi extermination produced.
Freeland's overriding theme rests on Vrba's obsessive drive to escape. No matter where he found himself or what condition he was in he was always thinking and plotting. Once Freeland turns to April 1944 and Vrba's tortuous journey out of the camp we see a young man wise beyond his years realize his dream of warning Jews that deportation to Auschwitz meant death. He had watched the SS decide who was to live and die with a flick of the finger, now after witnessing so much he decided he could sound the warning that obviated the process.
Freeland describes how observant Vrba was and focuses on the idea that no one could be trusted, even the few he felt comfortable with. He partnered with Fred Wetzler, another Slovakian Jew and two others in planning and carrying out their departure and what emerges is an amazing story that provides many insights into the resistance to the Holocaust and how difficult it became to educate Jews as to what their fate would become.
Interestingly, Vrba took a course in "escapology" from Dimitri Volkov, a Russian POW who had escaped from Sachsenhausen, another Nazi concentration camp. The key was to carry no money or food and live off the land. Further, a watch was needed, as was a knife which could be used for suicide because capture meant torture and death. Salt and matches were also needed and most importantly, trust no one.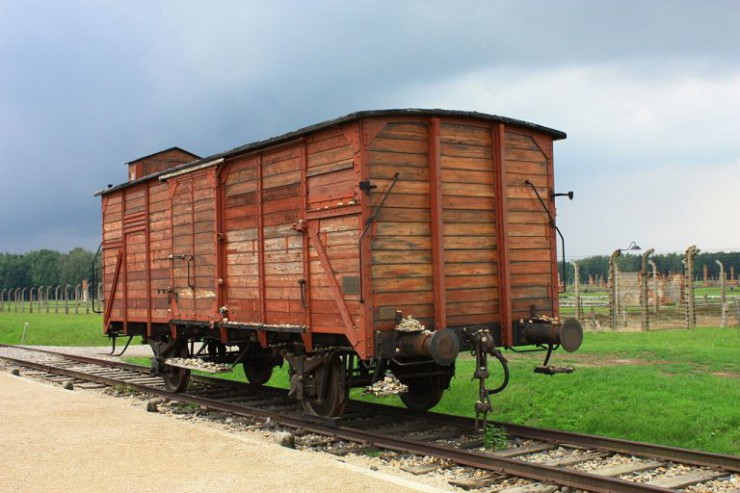 As Vrba's journey evolved he develops a deep resentment towards the Jewish Councils that had cooperated with the Nazis and facilitated their methodology in deporting Jews to the death camps.  Freeland notes that Vrba would carry these feelings for the rest of his life particularly involving the actions of Rezso Kasztner, the controversial head of the Budapest Jewish Council who blocked the dissemination of Vrba and Wetzler's report of what transpired in Auschwitz.
Once the escape proved successful Vrba's mission was to prepare a report that would support newspaper and eyewitness accounts of what transpired in the death camps. This discussion is one of the most important aspects of the book as the report is retyped, translated, and printed and eventually reaches the desks of Franklin Roosevelt, Winston Churchill, and a series of high Vatican officials. Freeland analyzes this process as to why little or nothing was done, concluding that politics, anti-Semitism, and years of denigrating Jews by church officials was responsible.
Freeland's rendering of Vrba's life continues after the war as he lived in Israel, London, and eventually settled in Vancouver. He became a successful research scientist, married twice, and had two daughters. Despite professional success following the war he was haunted by bouts of paranoia, anger, lack of trust, and an inability to gain true acceptancefor what he tried to achieve during the war. As the years passed on he never wavered in his belief that the Jews knew nothing of Auschwitz, despite evidence to the contrary. Despite this in the end his report was pivotal in saving 200,000 Budapest Jews from extermination as President Roosevelt warned the Hungarian government in late 1944 as to the consequences if more jews were slaughtered. But this only occurred after a frustrated Vrba and Wetzler decides to print and disseminate their report by themselves when others would not cooperate.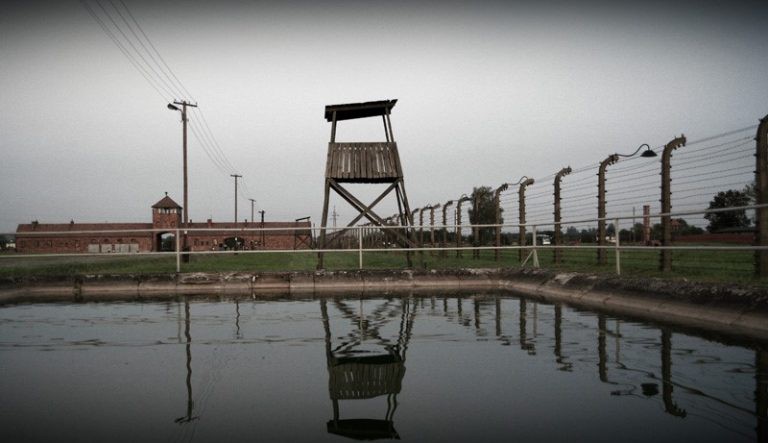 According to Blake Morrison in his The Guardian review of 8 June 2022, "Vrba had three core beliefs about Auschwitz: that the outside world didn't know about the "final solution"; that once they did know, the allies would intervene; and that once Jews knew, they would refuse to board those fateful trains. Without in the least diminishing Vrba, Freedland disproves all three. Word of the Nazis' "cold-blooded extermination" had got out at least 18 months before his escape. Allied policy was inhibited by inertia and antisemitism ("In my opinion a disproportionate amount of time of the Office is wasted on dealing with these wailing Jews", wrote someone in the Foreign Office in London). And whereas younger Jews believed Vrba, the majority were with philosopher Raymond Aron, who said: "I knew but I didn't believe it. And because I didn't believe it, I didn't know."
Freedland has written a remarkable account combining the history of the Holocaust with the life experiences of a young man, who will emerge emotionally damaged from the war suffering from PTSD.  Despite Vrba's flaws as a person his commitment to warn Hungary's Jews stands as a tremendous accomplishment despite the negative opinions of a number of Holocaust historians toward his work.  The book is well written, an absorbing read, and an important contribution to the literature of the Holocaust.