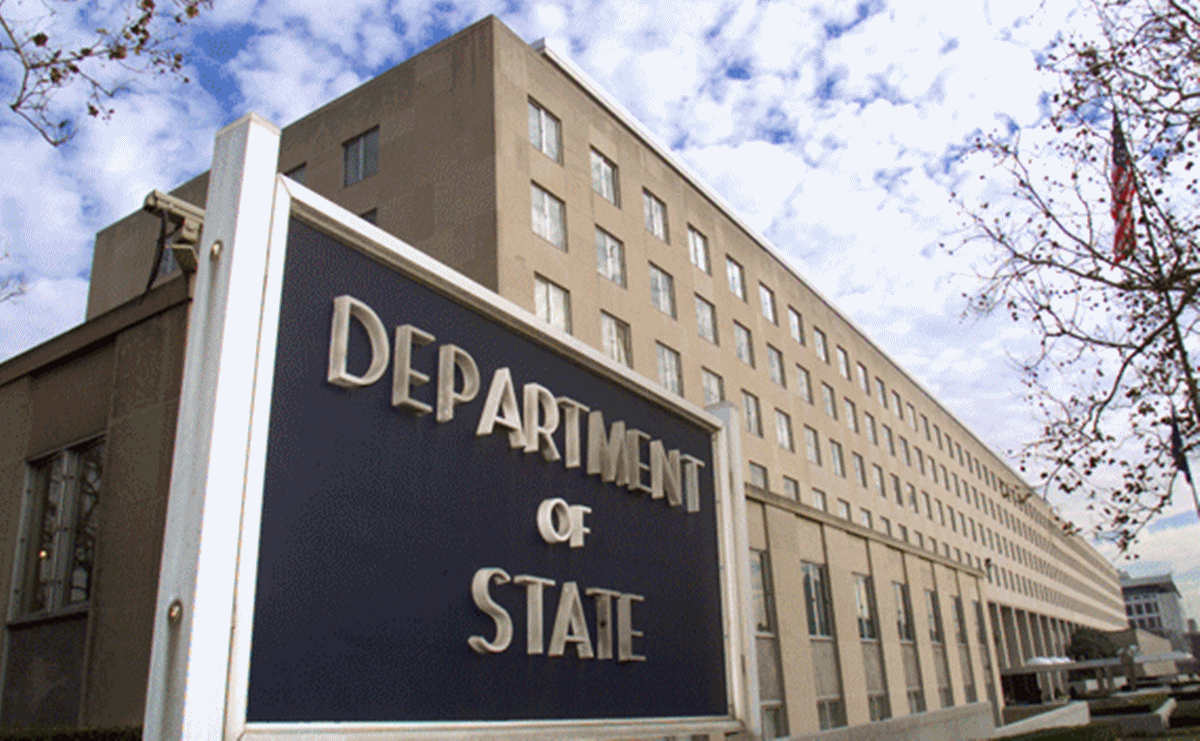 The advent of the Trump presidency has wreaked havoc with the traditional American approach to foreign policy that has been in place roughly for the last seventy years.  Under the leadership of former Secretary of State Rex Tillerson the Foreign Service has been gutted as have the careers of life long diplomats leaving the United States with a lack of qualified personnel to conduct the daily work of the State Department, an essential component for an effective foreign policy.  This is in large part due to the paucity of regional experts, professional negotiators, and has resulted in the rising lack of trust in American foreign policy worldwide.  A case in point is the current American-North Korean nuclear talks and announced summit for June 12.  One day it is on, one day it has been cancelled, a process that should be based on months of preparation seems to be evolving around the whims and/or transactional nature of President Trump's decision making.  Another example is the American withdrawal from the Iran Nuclear deal, with no thoughtful policy to replace it.  The appearance of Ronan Farrow's new book, WAR ON PEACE: THE END OF DIPLOMACY AND THE DECLINE OF AMERICAN INFLUENCE comes at an important time in US diplomatic history as our reputation keeps declining worldwide due to the machinations of the Trump administration.  Farrow's thesis is an important one as he argues that the decline in State Department influence and the diplomatic community in general did not begin with Trump, but has evolved over the last two decades and it is a bipartisan problem, not to be blamed on one party.
(Former Secretary of State Rex Tillerson and President Trump)
Farrow's thesis is very clear in that the reduction of the role of diplomats at the State Department was underway during the tenure of Secretary of State James Baker under President George H. W. Bush, continued under Bill Clinton as the need to achieve budget savings was paramount as we refocused on domestic economic issues.  During the 1990s the international affairs budget declined by 30% employing the end of the Cold War as a means of rationalizing the closing of consulates, embassies, and rolling important autonomous agencies into the State Department.  By the time of the Islamic State twenty years later many experts in that region and subject matter were gone.  After 9/11 the State Department was short staffed by 20%.  Those who remained were undertrained and under resourced at a time we were desperate for information and expertise which were nowhere to be found.
Farrow is correct in arguing that the Trump administration brought to a new extreme a trend that had gained momentum after 9/11.  With crisis around the world the US "cast civilian dialogue to the side, replacing the tools of diplomacy with direct, tactical deals between our military and foreign forces."  In areas that diplomats formally where at the forefront in policy implementation, now they were not invited into the "room where it happened."  "Around the world, uniformed officers increasingly handled negotiation, economic reconstruction, and infrastructure development for which we once had a devoted body of specialists."  The United States has changed who they bring to the table, which also affects who the other side brings to negotiate.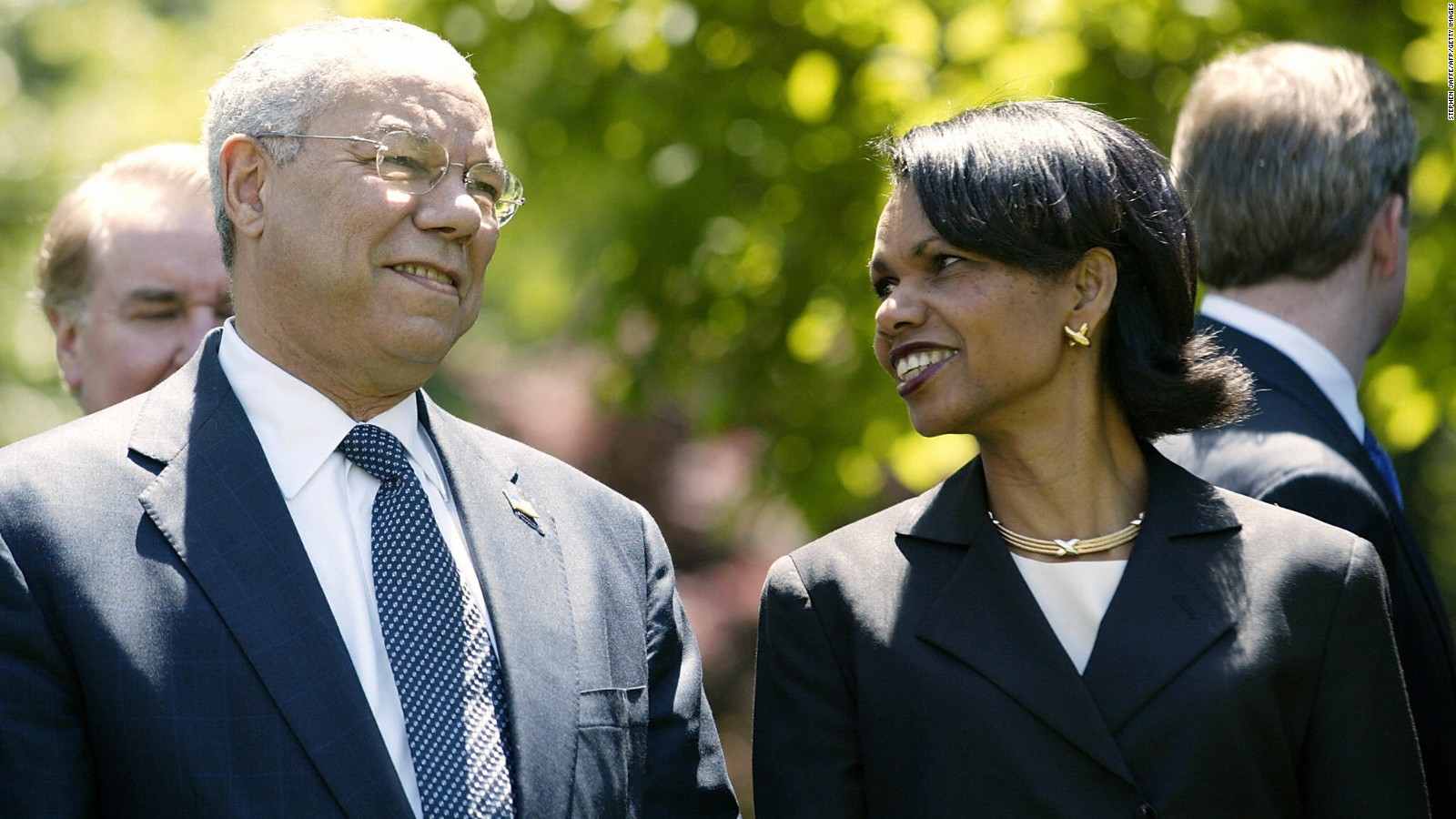 (Former Secretaries of State, Colin Powell and Condi Rice)
Restaffing under Secretary of State Colin Powell during George W. Bush's presidency saw the repackaging of traditional State Department programs under the umbrella of "Overseas Contingency Operations" and counter terrorism.  Since 2001 the State Department has ceded a great deal of its authority to the Defense Department whose budget skyrocketed, while the budget at State declined.  As a result diplomats slipped into the periphery of the policy process especially in dealing with Iraq as Powell and his minions at State were squeezed to the sidelines by Vice President Dick Cheney who ran his own parallel National Security Council.  Interestingly, the process would continue under President Obama who liked to "micromanage" large swaths of American foreign policy.  Obama also favored military men as appointees, i.e.; Generals Jim Jones, David Petraeus, James Clapper, Douglas Lute to name a few.
Farrow's book is an in depth discussion of how US foreign policy has been militarized over the last twenty years.  He discusses how this situation evolved, who the major players were and how they influenced policy.  Further, he explores how it has effected US foreign policy in the past, currently, and its outlook for the future, particularly when Washington leaves behind the capacity for diplomatic solutions as it confronts the complexities of settling the world's problems.
Farrows is a wonderful story teller who draws on his own government experience and his ability to gain access to major policy makers – a case in point was his ability to interview every living Secretary of State including Rex Tillerson.  At the core of Farrows narrative is the time he spent with Richard Holbrooke who brokered the Dayton Accords to end the fighting in the Balkans in the 1990s, and was a special representative working on Afghanistan and Pakistan under President Obama.  Holbrooke was a driven man with an out sized ego but had a history of getting things done.  From his early career in Vietnam through his work at State with Hillary Clinton, who held the job he coveted.  Holbrooke saw many parallels between Vietnam and Afghanistan.  First, we were defeated by a country adjacent to the conflict.  Secondly, we relied on a partner that was corrupt.  Lastly, we embraced a failed counterinsurgency policy at the behest of the military.  These are the types of views that at times made Holbrooke a pariah in government, but also a man with expertise and experience that was sorely needed.  His greatest problem that many historians have pointed out is that he was not very likeable.
(Nuclear talks with Iran)
During the Obama administration Holbrooke butted heads with most members of the National Security Council and the major figures at the Pentagon.  He worked assiduously to bring about negotiations with the Taliban to end the war in Afghanistan.  No matter how hard he tried he ran into a brick wall within the Obama administration.  Secretary of State Clinton would finally come around, but the military refused to partake, and lastly his biggest problem was that President Obama saw him as a relic of the past and just did not like him.
An important aspect of the book is devoted to the deterioration of American-Pakistani relations, particularly after the capture and killing of Osama Bin-Laden and the episode involving CIA operative Raymond Davis.  The lack of trust between the two governments was baked in to policy, but events in 2011 took them to a new level.  Farrow's monograph makes for an excellent companion volume to that of Steve Coll's recent DIRECTORATE S which is an in depth study of our relationship with Pakistan concentrating on the ISI.  Like Coll, Farrow hits the nail right on the head in that Pakistan reflected the difficulties of leaning on a military junta, which had no strategic alignment with the United States, particularly because of India.
Once Trump took over the "fears of militarization" Holbrooke had worried over had come to pass on a scale he could never have imagined.  Trump concentrated more power in the Pentagon, granting nearly total authority in areas of policy once orchestrated across multiple agencies.  The military made troops deployment decisions, they had the power to conduct raids, and set troop levels.  Diplomats were excluded from decision making in Afghanistan as 10 of 25 NSC positions were held by current or retired military officials, i.e., White House Chief of Staff General John Kelly; Secretary of Defense Jim Mattis; until recently National Security advisor H.R. McMaster among a number of other former or serving military in his cabinet.  However, one member of Trump's military cadre is dead on, as Secretary of Defense Mattis has pointed out that "if you don't fully fund the State Department, then I need to buy more ammunition."
Farrow zeroes in on US, Syria, Afghanistan, the Horn of Africa, and policies toward Egypt and Columbia to support his thesis.  The US had a nasty policy of allying with warlords and dictators in these regions and negotiations were left to the military and the CIA.  Obama's approach was simple; conduct proxy wars, he described our foreign military or militia allies as our partners who were doing the bidding of the United States.  Yemenis and Pakistanis could do our work, why send our own sons and daughters to do it was his mantra.  The Trump administration has continued this policy and closed the Office of the Special Representative for Afghanistan and Pakistan and has left the position of Assistant Secretary for Southern and Central Asia vacant – makes it difficult to engage in diplomacy/negotiations.  As in Afghanistan with the Northern Alliance and other warlord groups, the US approach in Somalia was similar.  First, we "contracted" the Ethiopian military in Eritrea to invade Somalia and allied with a number of warlords.  In both cases, military and intelligence solutions played out, but the US actively sabotaged opportunities for diplomacy and it resulted in a destabilizing effect "continents and cultures away."  One wonders if American policy contributed to the growth of al-Shabaab in the region – for Farrow the answer is very clear.
(North Korean Leader Kim Jong Un)
Farrow accurately lays out a vicious cycle; "American leadership no longer valued diplomats, which led to the kind of cuts that made diplomats less valuable.  Rinse, repeat."  Farrow's thesis is accurate, but at times perhaps overstated as in most administrations there are diplomatic successes (at this time we are waiting for North Korean negotiations – which all of a sudden has gone from a demand for total denuclearization to a getting to know you get together); Obama's Iran Nuclear deal, Paris climate deal, opening relations with Cuba are all successes, despite Trump's mission to destroy any accomplishments by the former president.  Farrow's book is a warning that new Secretary of State Mike Pompeo should take to heart, if not all future negotiations will rest with people who have not studied the cultures and societies of the countries they would be dealing with.  Dean Acheson wrote PRESENT AT CREATION detailing his diplomatic career and the important events following World War II, I wonder what a diplomat might entitle a memoir looking back decades from now as to what is occurring.