This morning I spent an inordinate amount of time reading the MUELLER REPORT.  It is not my purpose to recount what was divulged, but what concerns me most is the dysfunction that exists at the pinnacle of our government.  What does it say about us as a people, and what does it say about the man who is responsible for trying to block American citizens from learning about Russian penetration of our elections, his refusal to even accept that it occurred, and the fact that his administration refuses to take any action to secure our elections for the future.  Denial is one thing, but outright deception and overt lying is another.  So, one must ask what type of individual would use the American electoral process as a "branding opportunity," and upon learning of the appointment of the Special Counsel from then Attorney-General Jeff Sessions responds that "Oh my god, this is terrible.  This is the end of my presidency.  I'm fucked."*  The answers to these questions are provided in Michael D'Antonio's book, THE TRUTH ABOUT TRUMP.
To D'Antonio's credit his narrative is based on thorough research and he even had access to Donald Trump  until he started interviewing people who were critical of him.  He has written an entertaining and fair biography and has created the foundation for several books that have followed his publication which repeatedly cite his work.  Whether you have read TRUMP REVEALED by Michael Kranish and Marc Fisher, THE MAKING OF DONALD TRUMP by David Cay Johnston, or TRUMP NATION: THE ART OF BEING THE DONALD, by Timothy L. O'Brien they all tell similar stories and anecdotes and all seem to agree on their characterization of Trump's early life, career, business practices and philosophy, personal life including his marriages and affairs. However, what sets D'Antonio's book apart is the detail provided and his ability to integrate the political and economic history of New York City and its unique personalities like Mayors Ed Koch, Abe Beame, and John Lindsay as well as Trump's mentor Roy Cohn among many other fascinating characters throughout his narrative.  In addition, the author places the Trump family and wealth in the context of American history, going as far as comparing the post 1980s to the Gilded Age of the 19th century as he discusses Trump's life in the context of broader social, psychological and technological trends throughout the 20th century.
As part of his discussion of New York's economic crisis of the post 1960 period, D'Antonio describes the urban decay and blight that began to affect Brooklyn, the home base of Trump's father's wealth and operations.  Trump was very perceptive as he witnessed white flight to the suburbs, civil rights violence, and the poverty endemic to New York's economic collapse.  Trump realized that this situation depressed real estate values and that a move to Manhattan could be very profitable.  Trump would be at the forefront of trying to displace the poor and middle class in Manhattan who lived in rent-controlled apartments as he sought to turn buildings into expensive condominiums which he will accomplish over a period of years greatly enhancing his wealth into the 1980s.
(Coney Island – Brooklyn, NY)
If there is a failing in D'Antonio's approach is that in addition to the amount of detail pertaining to Trump's lifestyle and accumulation of wealth are his constant tangents.  The author will be describing any one of many complications associated with Trump's business dealings and other affairs and then will turn to a full accounting of the lives of other individuals' attendant to the original discussion I.e., Liz Smith, the gossip columnist, Ed Koch's biography, or discussing what made a man sexy in the 1980s according to Playgirl magazine or any number of other seemingly  irrelevant digressions.
One of the more interesting aspects of D'Antonio's methodology is his dissection of Trump's financial dealings, the creation of his fortune, his dance with insolvency and bankruptcy, and his economic recovery.  D'Antonio delves into various financial transactions dating back to Fred Trump and how he took advantage of Lehrenkrouss and Company, a Brooklyn Mortgage Company in the 1930s; Donald Trump's manipulation of New York bankers, politicians, and others to acquire various properties including the Commodore and Plaza Hotels; how Trump was able to wedge himself into the casino industry in Atlantic City and the fallout from those  transactions; and his success in branding so many buildings with his name.  Other interesting chapters deal with Trump's battle with author Tim O'Brien over his book TRUMPNATION that argued that "the Donald's" wealth was far below what Trump stated.  What follows is a detailed description of the legal battle that ensued.  In similar fashion D'Antonio relates the battle over Trump University that would lead to a financial settlement for many of the students that were fleeced.
D'Antonio describes Trump's early years, most importantly the impact his father had upon him and how he wanted to mirror Fred's business tactics.  Another important component of Trump's upbringing was his experience at the New York Military Academy, where under the auspices of Major Theodore Dobias cadets were instilled with a feeling of confidence that would propel them through life with a sense that they deserved great success because the academy made them better than everyone else.  Trump took his father's lessons and his experiences under Dobias to heart to create the foundation of the narcissistic personality that would dominate his adulthood that emphasized winning at all costs and avenging those who were critical of him.  Further lessons were learned from Roy Cohn, Trump's lawyer for many years who believed in stalling, duplicity, threats, law suits, and never admitting that you made an error.   In dealing with the origin of and later manifestation of Trump's need to be the best at everything, no matter how insignificant, D'Antonio is correct in arguing that it is not important that Trump lies per say, but he actually believes the lies that he tells and then acts upon them – the mark of a truly disturbed personality.
What is clear from D'Antonio's biography and numerous other books pertaining to Trump's journey in life is that he spent a lifetime constructing his personal image.  When that façade is threatened by a negative comment or something or someone, he perceives to be untoward he goes ballistic and seeks revenge employing the "Roy Cohn/Roger Stone" strategy.  What is interesting today as Trump fumes and derides people who worked in his administration who testified for the Special Counsel, the White House is filled with fear from presidential retribution.  If one compares his behavior today with the collapse of his casino empire and fear of bankruptcy in the early 1990s it is the same, even to the point of blaming his financial debacle on three of his executives who were killed in a helicopter crash who had helped administer the Atlantic City hotels and casinos.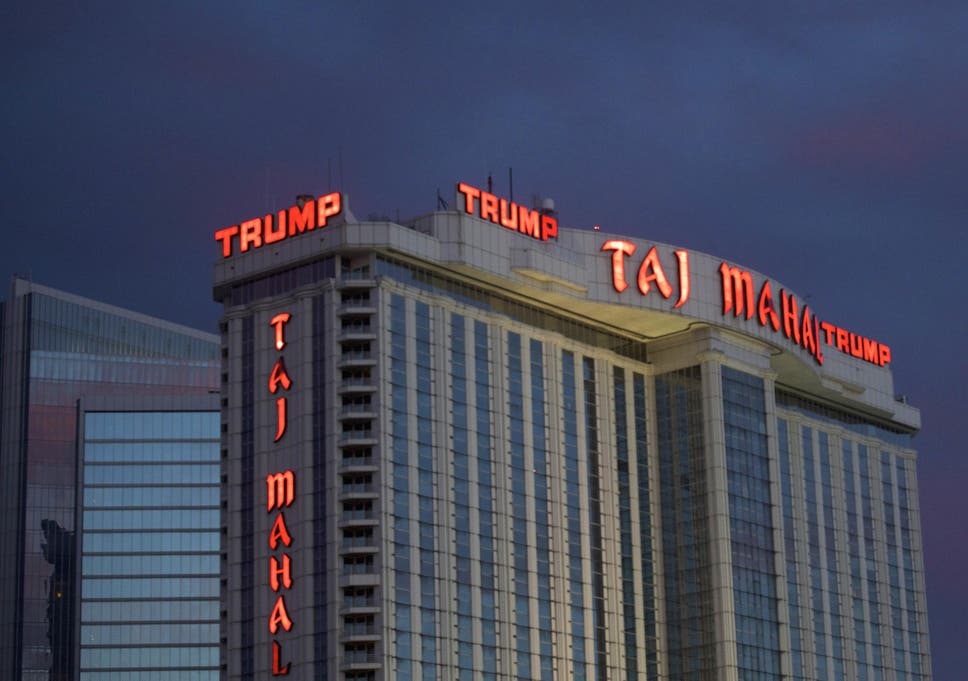 Trump is the master of self-promotion and much of his wealth is tied to his brand not his ability to make "deals." Trump figured out that fortune and fame go together, and superficiality is more important than substance, the result is that he is the epitome of both concepts.  As other authors have also argued D'Antonio is clear that Trump is a classic case of narcissism.  Narcissists enjoy conflict and will exaggerate or obfuscate to gain the upper hand, a strategy that Trump has pursued in political, business, and personal conflicts that he has either caused or exacerbated when the opportunity presented itself as he views publicity whether good or bad, as good.
No one should be surprised at the type of President Trump is, the signs were clear long before he ran for the White House and we are now experiencing the fallout from the admonitions of authors, reporters, and Trump associates  about before the 2016 election. Perhaps D'Antonio is correct as he portrays Trump in the context of what Christopher Lasch developed in his 1979 book, THE CULTURE OF NARCISSISM: AMERICAN LIFE IN AN AGE OF DIMINISHING EXPECTATIONS – "Trump represented….the pathology of our age."  Our society, in part may be responsible for the creation of a Trumpian character as it evolved over the decades, now we reap its benefits!