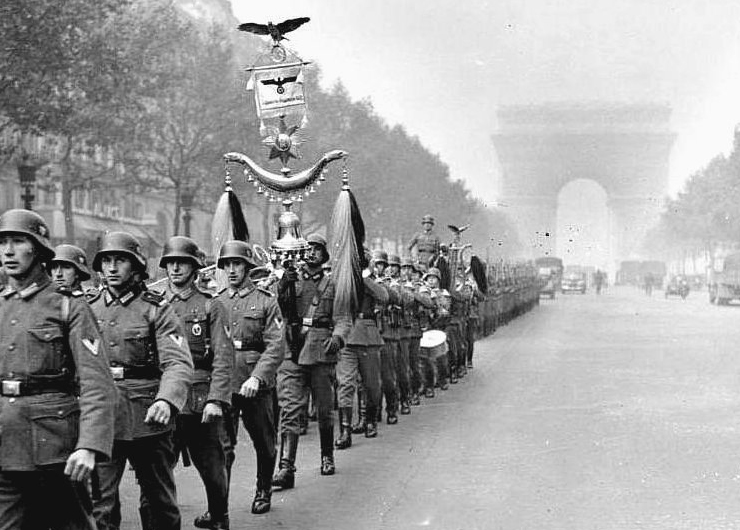 (Paris under German occupation during WWII)
For devotees of the writings of Alan Furst, the superb purveyor of historical fiction dealing with pre-World War II and World War II historical fiction, a new novel, UNDER OCCUPATION, his first book since 2016 has just been published.  After fourteen previous successes that include THE POLISH OFFICER, THE SPIES OF WARSAW, SPIES OF THE BALKANS, and THE FOREIGN CORRESPONDENT, Furst has constructed a story that provides the reader what it was like to live under German occupation in France during 1942 and 1943.  As the war began to turn against "the Boche" after Stalingrad and the allied landing in North Africa the French people began to have a glimmer of hope, not realizing they had another two years of suffering under German oppression.  The concept that Furst develops is based on fact as Polish prisoners in Nazi Germany smuggled detailed intelligence to the Paris and the resistance throughout the war, in addition to cooperating with British intelligence.
Furst's story line rests with Paul Ricard, a writer of detective and spy fiction who finds himself walking to a Parisian café when shots ring out as a man runs by and knocks him to the ground.  The man is mortally wounded but before he dies Ricard tries to assist him.  The stranger sticks a piece of paper in his pocket which turns out to be an engineering schematic with the hand printed German word "Zunder" and the French word, "detonateur."  Ricard has just turned in his latest novel, MIDNIGHT IN TRIESTE to his publisher and Furst makes the important point that these types of novels are essential for the French people to try diverting their attention away from their plight.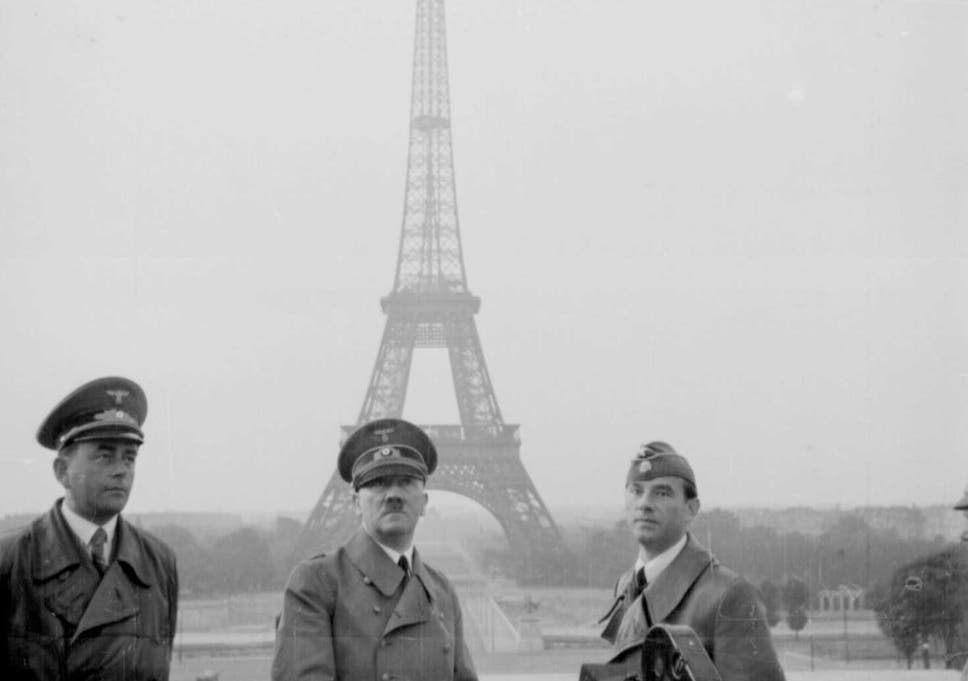 Ricard will be coopted into trying to find the source of the schematic and why it was important so it can be conveyed to British intelligence.  IN getting to know Ricard the reader will follow the evolution of a detective spy novelist into a resistance fighter working with MI6.  Furst creates a number of important characters to carry his plot.  Adrian, Ricard's handler.  Colonel J.P. de Roux, a former member of French intelligence introduces Ricard to Leila, a member of the Polish Resistance whose family has assisted others oppressed by war since the beginning of the 20th century ranging from the Czarist Ohkrana to Ottoman Turks during World War I.  Other characters follow, all who play an important role in trying to deliver the finished product to the British.  Ricard and Kaisa, another immigrant Pole travel to Kiel and learn from Polish workers who were seized after the 1939 invasion of their country to work on German submarines as machinists and welders that the schematic was for a U- Boat torpedo detonator that could blow a ten-foot hole into any merchant ship it encountered.  Once the device is delivered to British assets, Ricard and company are now tasked to steal a completed torpedo and some how turn it over to the British.
Furst's plot unfolds very carefully as he has the knack of integrating previous historical events into his story.  He provides an accurate picture for what life was like under Nazi occupation.  For those who supported Vichy and Marshall Petain, life was tolerable, however if you had a skill that the Germans needed you were rounded up and sent to slave camps in Germany to facilitate German war production.  Furst comes up with an interesting term, "desk murderer" as he describes the work of Wehrmacht SS Major Erhard Geisler whose bureaucratic function was to prepare lists of possible industrial workers, Jews, Gypsies etc. that would seal their fate – work for the Reich or die in an extermination camp.  Even Ricard found himself on a list as a writer – someone who could prepare propaganda for Goebbels disinformation machine. Picard's career in the resistance expands to include creating a safe house to  keep agents safe and eliminating anyone French or not who did not conform to resistance needs.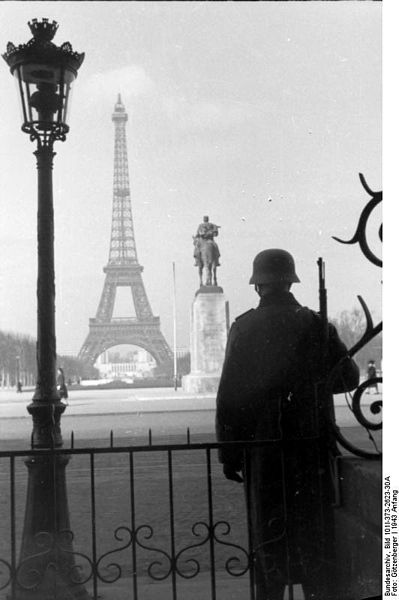 Janet Hulstrad, a book reviewer asked Furst in a 2016 interview upon the publication of his previous novel, HERO OF FRANCE, why he had chosen the period 1933 to 1943 for his novels.  His response; it was an "intense….amazingly dynamic period of time. People were very passionate, they may have been passionate about politics, but they were also passionate about each other, partly because it was as if the world is coming to an end, so we'd better do whatever we're going to do before that happens… *  Furst's description fits the pattern of most of his novels including UNDER OCCUPATION, which draws the reader into the lives of his characters who face many life threatening decisions.  These characters are well developed, and their interactions are presented in a thoughtful manner as Ricard, an espionage novelist now finds himself in the midst of his own real-life spy thriller.
(Author, Alan Furst)
Furst is a master of the plot, but he also possesses a superb literary style that allows the darkness of the overall atmosphere he describes to be somewhat poetic allowing hope for the human condition to shine through.  For the French under occupation each day presented a dilemma, how much should we cooperate and/or how much or how could we fight back.  It is clear that Furst loves Paris and the French people with his descriptions of French food and culture as things to be admired despite the novels setting.  Furst latest effort highlights a heroic effort by those who resisted the Germans, efforts that in total went a long way to finally defeating the Germans in 1945.
*Interview with Alan Furst, author of the Newly Released "A Hero of France" By Janet Hulstrand – May 31, 2016, Bonjour Paris.
(Paris under German occupation during WWII)