On January 6, 2021, the US Capitol was marred by an invasion of a mixture of Trumpists, military militias, white supremacists, and a collection of other conspiracy toting insurrectionists. What was very disconcerting for me apart from the violence is how these individuals wrapped themselves in a flag – the Confederate flag. During the Civil War, the Confederate flag never reached the Capitol, now 150 years later it was proudly carried by numerous thugs and treasonous persons who threatened to hang the Vice President and kill the Speaker of the House. These events resonated with me further as I read retired Brigadier General Ty Seidule's new book, ROBERT E. LEE AND ME: A SOUTHERNOR'S RECKONING WITH THE MYTH OF A LOST CAUSE as he grapples with his personal history from growing up in the south and being acculturated with false premises that the Civil War was fought over states' rights, tariffs, economics, Lincoln's racism, or government overreach. Seidule takes the reader on his own journey of discovery as he passed through college, a thirty year career in the military, and finally as head of the History Department at West Point. During that sojourn he came to realize that he was raised as a southern gentleman whose education and socialization was built around certain myths and outright lies concerning the causes of the Civil War.
Seidule's voyage raises a number of disconcerting issues that are currently bedeviling the American body politic and society – the negation of facts. Seidule gave a lecture that went viral in which he argued that the war between the states that resulted in more deaths than any war the United States has ever fought, but the Civil War saw Americans killing Americans. The author argued that the war was fought over slavery. The result was a nasty response through emails, letters, and personal comments, some of which were quite threatening. Seidule was incredulous and proceeded to reexamine his life's passage to try and examine how his historical research forced him to confront his past and explain how he has undergone his own reeducation.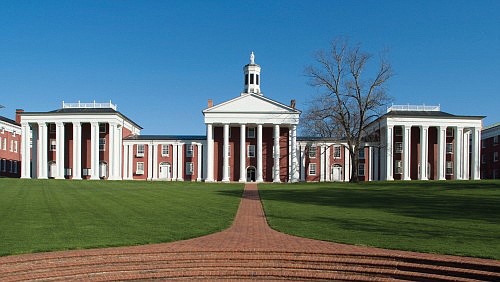 Throughout the narrative Seidule is obsessed with facts and truth as he tries to understand how he was duped for so many years. To understand the author's past, it is important to delve into his hero worship of Robert E. Lee as a boy and later as a young man. He saw Lee as a brilliant general even in defeat as he possessed a "noble aura" about him. Even in defeat at Gettysburg Seidule saw "an opportunity to showcase Lee's true character and his standing as a gentleman." Seidule later realized that the reason he idolized Lee and the Confederacy was because the culture in which he grew up worshipped Lee and as they proclaimed their racism. Lee was seen as the most dignified man in history, but Seidule would come to realize that "the United States fought against a rebel force that would not accept the results of a democratic election and chose armed rebellion."
After carefully reviewing the most impactful books he read as a young man Seidule focuses on Margaret Mitchell's GONE WITH THE WIND in trying to understand his own brainwashing. Mitchell's novel and David Selznick's film of the same name created the lens that millions of people saw the Civil War and helped perpetuate the "Lost Cause myth." Despite their defeat Confederate leaders remained unrepentant. Soon they would create a new narrative to justify racial control and white supremacy. Seidule argues that "The Lost Cause became a movement, an ideology, a myth, even a civil religion that would unite first the white south and eventually the nation around the meaning of the Civil War." The Lost Cause produced a flawed memory; a lie that formed the ideological foundation for white supremacy, Jim Crow laws, which employed violence and terror to maintain a drastically unequal and segregated society. The Lost Cause myth argued that white southerners fought for many reasons – protective tariffs, states' rights, freedom, the agrarian dream, defense, etc. etc., but none of those who espoused the myth mentioned slavery. The problem is that the facts all point to the Confederate states seceding to protect and expand their peculiar institution.
The Lost Cause brings about secondary myths to support the overall argument. First, the "obedient servant or happy slave myth," living on a plantation they loved and that took care of them. The reality was that the plantation was nothing more than a slave labor farm. The second myth was that the southern cause was doomed from the outset because the Yankees had more money, material, and manpower – might over right. A third myth is that Reconstruction was a failure as African Americans weren't ready for freedom, the vote, or holding high office. Seidule examines all aspects of the Lost Cause myth and debunks them all by presenting actual historical events and movements. The Lost Cause would serve as the ideological underpinnings for a violently racist society.
Seidule admits that it took him decades to come to the realization that his entire educational, socialization, and cultural upbringing was based on a lie. Seidule emerged from his "intellectual bubble" with the burden of guilt that he needed to undo. The narrative is a searing account of Seidule's upbringing and education corrected by historical facts. He transports the reader to Alexandria, Va., Walton County, Ga, and Lexington, Va. describing his own education juxtaposed against the places where he grew up and became a "southern gentleman." Seidule zeroes in Alexandria, Va. and Walton, Ga. as his hometowns resorted to beatings, lynching's, outright murder, the closing of public schools to avoid integration, and denying African Americans the right to vote even in cities and towns where they were the majority all designed to maintain the white supremacist south. But the author never knew about the history of these places and in a number of instances things that transpired during his lifetime.
(West Point, NY)
However, as Seidule attended college at Washington and Lee University and was exposed to research and goes through a period of self-condemnation as to how he could have been so ignorant. He unearths numerous racist actions and events following the Civil War and Reconstruction well into the 20th century. After examining the history of Alexandria and Walton County he could reach only one conclusion – both homes were part of the southern racial police state which was an integral part of creating and maintaining a white supremacist culture in the south. Seidule integrates numerous historical examples of the violence perpetrated against African Americans and how little the white power structure responded despite Brown v. Board of Education, Topeka, Ka., the 1964 Civil Rights Act, President Truman's Civil Rights Commission, etc.
Seidule blends his own ignorance of racism and violence with historical facts throughout his life's journey. The most fascinating recounting deals with Robert E. Lee's role at Washington and Lee University and how he was elevated to deity status in the universities chapel and mausoleum all designed to focus on the education of a Christian gentlemen for students and viewing Lee as the godlike embodiment of what student strove to become. All aspects of the university through the 1980s were endemic to the belief in the myths surrounding the Civil War. Once Seidule came to realize the truth he engaged in a self-imposed guilt by trying to cleanse his own past and educate others as to how the Lost Cause myth came about and how to rectify it.
Seidule's frustrations are many as he recounts how ten US Army forts are named after southern officers who fought and committed treason against their country, fostered supremacist racial beliefs, owned slaves and worked to deny African Americans the rights guaranteed in the 13th, 14th, and 15th amendments to the constitution after the Civil War. Names like Braxton Bragg, John Brown Gordon, A.P. Hill, George Pickett, Leonides Polk, Henry L. Benning, John Bell Hood, Pierre Gustav Toutant Beauregard, and of course Robert E. Lee, all men who fought and committed treason to preserve slavery as they killed American soldiers, but their names remain on the signage as you enter these posts, despite the current legislation to try and remove them from military installations. Even as Seidule experienced his own military career he was confronted with the Confederate myths in the US Army. Once he began to teach military history at West Point, he did his best to set the historical record straight, particularly how and why portraits and monuments to Lee proliferated at West Point in the 20th century. He passionately believes the only way to correct the past was to try and make sure the Lost Cause myth did not infect his grandchildren – the tool that needed to be relied upon is historical knowledge. The past does not have to control us, especially if we understand it.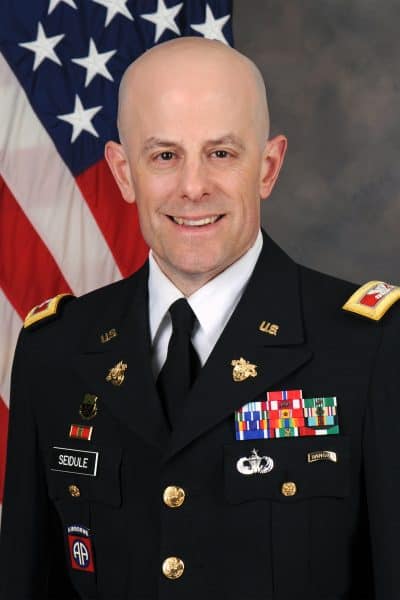 Once must commend the author's journey of discovery and attempts to rectify his past. My only criticism is that at times the narrative is somewhat repetitive, but his overall argument that Lee is guilty of treason in support of a racist regime is dead on. His story is a microcosm of a larger portrait that has imbued the south for over 150 years. If by some "miracle" instead of reducing the study of history and government at educational institutions, we would fund and increase opportunities for more classes the divide that infects America today might be lessened. But, with terms like "fake news," conspiracy theories involving 9/11, arguing that wildfires are caused by Jewish laser beams, Sandy Hook and Parkland murders did not occur, and QAnon members in the House of Representatives who refuse to give up their weapons on the House floor – as a result I am not encouraged.
One final thought. Seidule states that the Confederacy was formed in reaction to the election of Abraham Lincoln in 1860. They would go on to fight a war because they felt the election would destroy slavery. From this war sprang the Lost Cause myth, a form of "fake news." Today we have a segment of the population that believes that the election of Joe Biden was stolen from them and it resulted in conspiracy theories that led to the attack on the capitol. What did the opponents of the 1860 and 2020 election results have in common – White Supremacy.