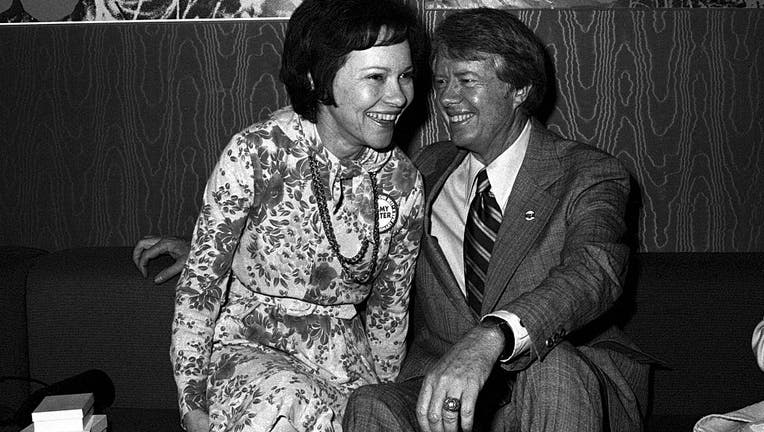 When one thinks of James Earle Carter III (Jimmy) many would argue that he achieved extraordinarily little as President and some describe his administration as a total failure. On the positive side as Douglas Brinkley argues in his THE UNFINISHED PRESIDENCY: JIMMY CARTER'S JOURNEY BEYOND THE WHITE HOUSE Carter's post-presidency has been the most effective and impactful of any former president in American history. The diminution of the Carter presidency is somewhat unfair as luck was never on Carter's side and his somewhat prickly self-righteous personality rubbed people the wrong way. But to be fair one cannot take away the numerous accomplishments that the Carter administration was responsible for.
To begin, the Camp David Accords was the most successful peace treaty since the end of World War II, the Panama Canal Treaties prevented war in Central America, normalized relations with China which revitalized trade between the two countries, expanded the CDC role into global health, instituted new pollution controls, increased consumer protection, implemented civil service reform for the first time in a hundred years, increased the number of women and blacks on the federal bench, doubled the size of our national parks, deregulated trucking, airlines, and utilities, placed intermediate nuclear missiles in Europe – reflecting his toughness, oversaw a Pentagon that developed the B2 bomber and other high tech weapons that the Soviets could not match, provided aid to anti-communist forces in Afghanistan, and a human rights policy that contributed to the winning of the Cold War. This would seem to have been a strong record to run for reelection, but 1979 saw a number of events beyond Carter's control that gave the United States a black eye – the seizure of American hostages in Iran and a failed rescue attempt, the Soviet invasion of Afghanistan, and an increase in the price of oil due to actions by OPEC sending an American economy already tottering over the edge with inflation until a tailspin. The interesting thing is that had Carter been reelected he would have continued to foster a sound energy policy and would have acted on the coming environmental crisis and perhaps the world we live in would at least have been cleaner and perhaps the dramatic climate changes we all observe might have been lessened.
The question is what we should make of this man and have we misjudged him and his presidency. In Jonathan Alter's new book, HIS VERY BEST: JIMMY CARTER, A LIFE, the first full length biography of Carter the author attempts to answer those questions and analyze his role in American and because of his post-presidency world history. Alter presents a president who is an enigma. On the one hand he comes across as a pious Christian and a moral individual, however certain personality traits seem the polar opposite. Extremely stubborn and self-righteous at times he rubbed people the wrong way as he could not suffer fools gladly and he often appeared hypocritical, particularly in dealing with members of Congress. Alter, the author of three ­New York Times best sellers and a former senior editor at Newsweek has produced a well-documented analytical approach to Carter's life and part of his thesis revolves around the idea that much of what Carter accomplished as President paved the way for future successes in foreign policy, the environment, and politics which were not necessarily clear at the time they were instituted.
Alter correctly points out that part of Carter's problems politically was that he was a "real" outsider and had difficulty acclimating himself to the way things were done in Washington. It is exceedingly difficult to pigeonhole Carter as a progressive or a conservative as it depended on the issue where he might fall on a political continuum. However, if there is an overarching label, we can apply to Carter it would center around some sort of moral ideology. Alter provides the reader with intimate details of Carters early years growing up in Americus and Plains Georgia, a boyhood that corresponded with the Depression.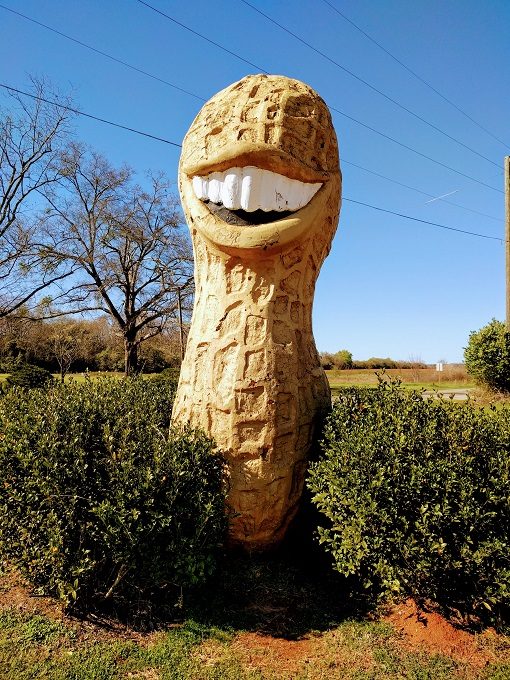 Alter provides numerous insights into the person Carter would become. His lifetime mantra developed in high school as he learned that "we must adjust to changing times and still hold to unchanging principles," a moral code that could produce success but also failures throughout his life.
Alter points to two key relationships for Carter. He delves into Carter's marriage to Rosalynn and what emerges is how supportive they were of each other and created a true partnership. Carter would never have been as successful as he was without her be it his pre-presidential, presidential, or post-presidential years. She was involved in all decisions in their marriage and his career and he would not have experienced his personal successes without her input. The second important relationship was with Admiral Hyman Rickover who became a father figure for Carter and demanded that he always do his best and live his life as if he had something to prove.
Alter's narrative is all encompassing, and a number of aspects stand out. First, is the dichotomy that Carter presents dealing with race. He grew up in a racist region of Georgia where segregationists ruled, Brown v. Board of Education was never enforced, and African-Americans knew their place. Early on it seemed that Carter was oblivious to what was transpiring though his Christian upbringing showed him something was terribly wrong. Though Carter would come across later as a true friend of the black community he was not above using the "race card" when it would benefit him politically in campaigns for Congress and the Governorship of Georgia. The employment of "coded words" was present and he could speak at Black churches and preach equality at the same time he was supporting George Wallace. Later in life Carter would admit the error of his ways and spend a good part of his adult life trying to make up for what he did or not do early in his career. Alter does an excellent job breaking down Carter's moral beliefs and imperfections which are highlighted by his racial attitudes and approach to politics.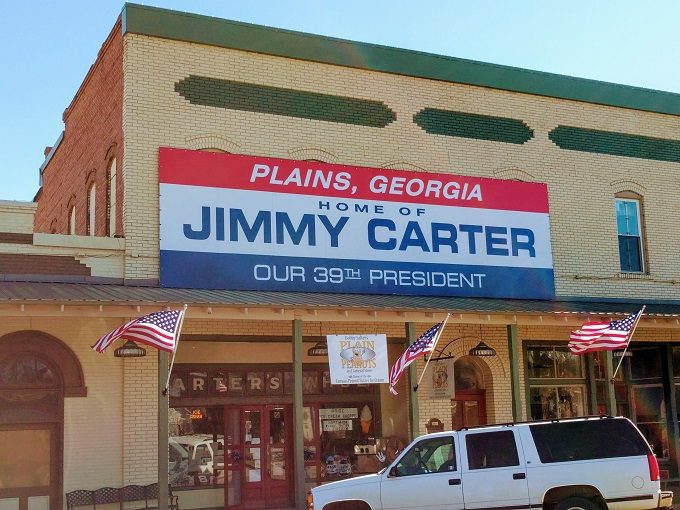 The second part of the narrative that is important is how Alter dives into a number of important topics, be it the Camp David Accords, environmental policy, the Panama Canal Treaty, normalization of relations with China, human rights as a major component of foreign policy, or the appointment of Paul Volker to head the Federal Reserve and how it impacted people in the future, mostly in a positive way. In each instance Alter explains how each topic created a future that would benefit people well into the 21st century be it no major wars involving Israel and the Arab states, an energy policy that pushed for higher emissions standards, cleaner air, trade with China, and other examples. Alter to his credit points out the negative aspects of some these policies, i.e.; how China has taken advantage of its economic relationship with the US as thousands of Chinese were educated in American universities and engaging in serious industrial espionage, and how Carter's courting of evangelicals in 1976 brought them into the political process and allowed them to evolve into the negative political force they are today.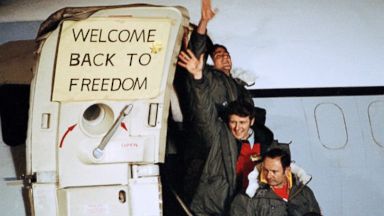 Alter's in depth coverage of Carter's campaign for the presidency and his term in office is a key part of the narrative. Carter would benefit from the post-Watergate period as an outsider. His long shot campaign saw the application of Carter's relentless approach to winning as he did in all aspects of his life. Carter, along with his "Georgia Mafia" would arrive in Washington trying to do too much too soon alienating important members of Congress and other important political leaders. His inflexibility, refusal to conform to Washington norms, and moral tone alienated many and it is amazing he accomplished what he did with an inexperienced administration who did not know how or have the desire to be involved in the political give and take needed to be successful. Despite these shortcomings the first two years of Carter's presidency can be considered quite successful as Alter points out, but the final two years were a disaster, mostly because of bad luck and many questionable decisions by Carter who micro-managed a great deal of time during his presidency and as a result did not have enough time during the day to reach more measured conclusions.
The list of events seems endless. The situation in Iran that forced the Shah to be overthrown brought questions concerning how the Carter administration approached the problem. It was clear a lack of intelligence contributed to the Shah's resignation, but also Carter was so busy with the Camp David negotiations he was somewhat caught blindsided by events in Iran. The Soviet invasion of Afghanistan reflected a weak presidency and a resurgence of Cold War rhetoric. The nuclear disaster at Three Mile Island and what came to be known as "the malaise speech" lowered Carter's approval rating to Nixonian levels. If this was not enough by 1979 the US economy which suffered from high inflation and interest rates, long gas lines due to OPEC policies and Carter's attitude that the American people relied too much on conspicuous consumption did not help. In a number of instances Carter was out of his depth in dealing with these problems, particularly in confronting the Ayatollah Khomeini's rise and the hostage situation and Alter correctly argues reflected a president "who lacked a diplomatic and clandestine imagination."
It is clear from Alter's narrative that Carter lacked the disposition to be an effective president, but this doggedness and self-confidence would be a major reason why he experienced such a successful post-presidency. Carter's belief in "soft power" in foreign policy found a willing world once out of office. Human rights came to dominate his presidency with support for Russian dissidents, pressuring dictators in Latin and South America, and in Africa. This continued after he was defeated by Ronald Reagan and Alter delves into his support of the Palestinians who he felt were squeezed out of the Camp David process, supervising elections worldwide, working to gain the release of American seized abroad, support for victims of Aids and other diseases that ravaged poor countries and finding cures, Habitat for Humanity, and on and on. Carter's later years reflected his total commitment to making a difference, his willingness to experiment with diverse projects, invest his time and emotions in numerous projects and causes, and risk his reputation in the name of helping others. In his nineties Carter would admit that his "involuntary retirement were the best years of his life."
Alter's chief argument is that Carter "was a surprisingly consequential president." Alter's account is ably sourced and fluidly written and is one of the best presidential biographies that have been published in the last decade. Alter convincingly demonstrates that Carter should be admired for sticking to his guns in many areas that in the end, even decades later, would prove beneficial to the American people as opposed to politicians who negotiate away their beliefs in their constant need to be reelected.
(Jimmy and Rosalynn Carter speaking in New York on July 12, 1976)