Mrs. Thomas M. Randolph, (Martha Jefferson.)
Thomas Jefferson is one of the most complex figures in American history.  Author of the Declaration of Independence, Governor of Virginia, Minster to France, Secretary of State, Vice President, and finally President Jefferson is synonymous with the founding of our nation.  His reputation has always been one shrouded in controversy.  Was he an ideologue who favored revolution or the pragmatist who engineered the purchase of the Louisiana Territory in 1803?  During the last few years, his reputation has experienced a downturn in large part because of Ron Chernow's biography of Alexander Hamilton which formed the basis for the Broadway production of the musical "Hamilton" which highlighted the rift between Jefferson and our first Secretary of the Treasury.  As a result, Hamilton's persona as perceived by the public has improved, and the sage of Monticello's declined in the eyes of the public. 
According to Stephanie Dray and Laura Kamoie in their historical novel, AMERICA'S FIRST DAUGHTER, Martha "Patsy" Jefferson Randolph, Jefferson's eldest daughter was responsible for a good part of what we know about her father as she was his constant companion at Monticello, Washington, or Paris in addition to assuming the role as his protector following the death of his spouse. Writing a work of fiction based on the life of such a devoted daughter whose primary goal was to protect her fathers' reputation at a time when it was open season on any hint of scandal is quite an undertaking. To Dray and Kamoie's credit they have done an efficient job telling the story of America's founding and Jefferson's presidential administration through the eyes of his daughter.
Relying on over 18,000 letters written by Jefferson and numerous other sources the authors have constructed a historical novel that focuses on the relationship between Jefferson and his eldest daughter and the other figures, major and minor that dominated their lives.  The vehicle the authors employ in telling their story must be taken with a grain of salt as Patsy Jefferson had an agenda of protecting all aspects of her father's life and legacy and therefore the concept of objectivity was missing from her repertoire.
Almost immediately the reader finds Patsy defending her father against charges of cowardness when the British attacked near Monticello. None other than Patrick Henry called for an investigation of Jefferson and his role as Governor of Virginia as he ran off rather than confront the British during the American Revolution. To the author's credit they do not shy away from controversial aspects of Jefferson's life including his relationship with Sally Hemings and the birth of their son, his views concerning slavery and promising to free Sally and her brother James only after his death, his role during the French Revolution, his disagreements with George Washington and Alexander Hamilton, among many other instances.
(William Short)
The authors convey the bond between father and daughter which was forged by the death of Martha Jefferson, Thomas' wife, and Patsy's mother.  This relationship forms the backdrop for the entire novel as at first, she would protect him from committing suicide as his grief seemed to place him on the edge of madness.  This relationship is not a healthy one as Patsy in large part became her father's surrogate spouse and mother as she over protected him and had difficulty criticizing him.  She would sacrifice her relationship with Jefferson's secretary in Paris, William Short and return to Virginia to be with her father rather than marrying him.  This behavior is due in large part to her promise to her dying mother to care for her father and the result is a rather uncomfortable relationship as they were constantly in each other's company playing duets together, her anger at a possible liaison between her father and Maria Cosway, a married woman as she saw it as a betrayal of her mother's memory, and her reaction to catching her father in the embrace of Sally Heming.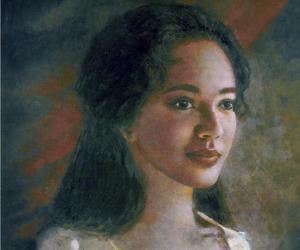 The novel is built upon dialogue developed from thousands of letters consulted, but is disappointing as insights into Jefferson's behavior, belief system, and policies are not dealt with in a meaningful manner.  The authors place little emphasis in these areas as the first 40% of the novel are taken up with Patsy's relationship with William Short which focused on slavery, courtship, her father's state of mind, and his needs and emotions.
The authors give Jefferson a great deal of credit for launching the French Revolution through  his friendship with the Marquis de Lafayette and his authorship of the Charter of rights which later would morph into the Declaration of the Rights of Man and Citizen.  The key for both men was the marriage of pragmatism and principle to achieve their goals.
There are a number of memorable scenes portrayed in the novel. First, James Heming's declaration of freedom from slavery while serving as Jefferson's cook while in Paris and demanding freedom for his sister Sally before the Jefferson's returned to Virginia. Second, Patsy's humiliation and anger upon learning that Sally was pregnant with her father's child. This continued with Patsy's anger as she felt she gave up her relationship with William Short to care for her father and felt she was in competition with Sally Heming for her father's attention – not a healthy situation. Third, scenes that convey Jefferson's need to control and dominate others out of his fears of being abandoned as his wife did by dying, as did his daughter Lucy who also passed away, Patsy's desire to take her vows and join a convent, James desire for freedom, the death of his son with Sally Heming, and Jefferson's argument that Patsy should marry Thomas Randolph whose wealth would help pay off the debts that Jefferson had incurred in Paris and the needs for Monticello. The novel presents a man who stood in the way of his daughter's marriage and reflects a selfishness and self-centeredness, traits that dominated his private and public life.
The author's diligence can be excessive as they recount scandals, the lives of so many Virginia cousins, and disinheritances.  At times, the prose is sappy and becomes tiresome as Patsy consistently recounts her emotions as they pertain to Short, her husband Thomas Randolph and her father.
The book is well researched but should not be relied upon as a historical tool to be relied upon as Patsy's version of history as presented by the authors is biased and in too many cases too self-centered and mundane as Jefferson's legacy and honor must be maintained no matter the cost.  The book entertains a number of themes that dominate the storyline.  First, the concept of honor and the expectations of how a Virginia gentleman should act.  Second, Thomas Jefferson could do no wrong as a father, grandfather, president etc.  Third, Patsy dominates the story controlling the flow of events and visitors to the White House and later to Monticello.  Fourth, the highs and mostly lows of Patsy's marriage to the demented Thomas Randolph and its effect on their children appear on each page.  Fifth, the importance of Sally Hemings; concubine, mother of Jefferson's children, and overseer of the aging sage of Monticello.*  Lastly, the novel seems to shift from one disaster after another with little that can be categorized as domestic peace.
Overall, the novel is interesting and interesting at times, but one should pursue further research before accepting many of the author's themes.
*see THE HEMINGSES OF MONTICELLO: AN AMERICAN FAMILY  by Annette Gordon-Reed.