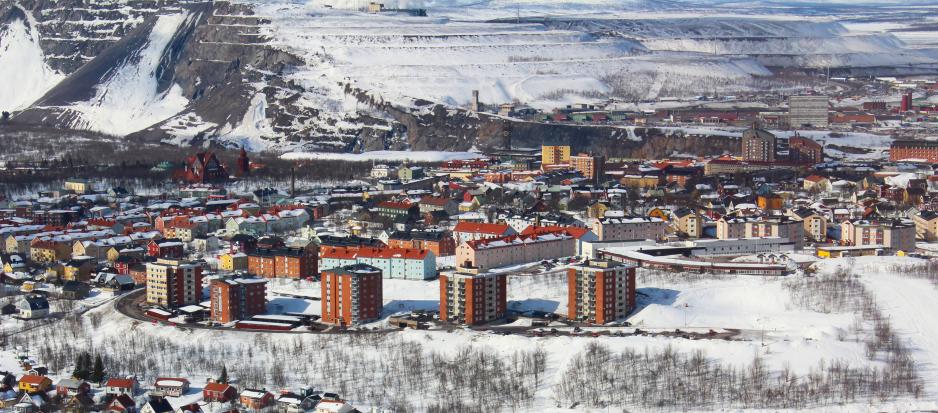 Swedish born author Cecilia Ekback has written a very complex and believable novel that focuses on the possibilities of a Scandinavian Reich that could have emerged during the Second World War.  At a time in the publishing world when there is no shortage of World War II based historical fiction, Ekback's new book THE HISTORIANS stands out for its character and plot development and the creation of a scenario that is quite credible.
Set in Sweden during World War II the book reintroduces that country's controversial role during the conflict. Claiming neutrality, the Stockholm government accommodated the Nazi regime by allowing the passage of over two million German soldiers through Sweden. Further, Swedish iron ore shipped to the Berlin regime was critical for Nazi wartime production of steel, and lastly Swedish railroads allowed the transport of the German 163rd infantry division with its equipment to pass from Norway to Finland. It was only after 1944 with the German war effort heading for defeat did Sweden share military intelligence and allow the allies to use Swedish airbases. Hardly the actions of a country that could be relied upon during war.
The book opens in 1943 with the Nazi regime pressuring Sweden to increase its supply of iron ore. Laura Dahlgren, part of the Swedish trade delegation negotiating iron ore access with the Germans discovers the body of Britta Hallberg, a former classmate at Uppsala University and a member of a close knit group of five friends, tortured and murdered. It seems that Britta had become a "sparrow" or Swedish spy whose job was to get close to German diplomats, but was also finalizing her university thesis entitled, "Nordic Relations Through the Ages: Denmark, Norway and Sweden on a New Path" which was delivered to Jens Regnell, Secretary to the Minister of Foreign Affairs after her death. The question was why the thesis was delivered to Regnell, and did her research have anything to do with her murder.
As Ekback develops her dramatic plot another death takes place that of Daniel Jonsson, an archivist at the Swedish Foreign Ministry.  First it seemed a suicide, but as evidence accumulated it was clear it was murder.  When a bomb goes off in Dahlgren's apartment it is clear that anyone who investigates Swedish racial policy is a threat and are in danger.
The core of the plot revolves around a meeting that took place in 1914. Referred to as the "The Three Kings Meeting" it was made up of monarchs and foreign ministers of Denmark, Norway, and Sweden. They discussed the possibility of the creation of a Scandinavian Reich under one strong leader based on the supremacy of the Nordic race. A committee was created to study the feasibility of the concept. By 1939 a second meeting was held and the program was formally shut down, but in reality the ideas related to a new Reich remained to be implemented by powerful forces within the Swedish bureaucracy and body politick to not only carry out the unification of the governments involved but also to ethnically cleanse and eliminate the Sami, an indigenous people who lived in the northern part of the Scandinavian peninsula as well as parts of Norway, Finland, and Russia. It is estimated they numbered between 50,000 and 100,000.
As Dahlgren and Regnell investigated they learned that it was possible that certain elements were conducting human experiments on the Sami, with many people disappearing from the Blackasen Mountain area where iron ore was mined.
An interesting component to Ekback's novel is how she integrates Nordic myths and symbols into the plot.  The vehicle she chooses is the unlikely friendships among Dahlgren, Britta Hallberg, Erik who was a hothead and a fool in many ways, Matti, who seemed sober, totally focused on his job for Finland, and Karl-Erik, who seemed to be the brightest during their debates while at the university.  During these discussions Sweden's racial policy emerges, and after Britta is murdered they grapple with how best to discover what happened to her and why.  When the remaining four try to find the underlying cause of what is going on, unimaginable things occur.
As Ekback develops her novel a number of important questions emerge. First, were members of the State Institute for Racial Biology conducting experiments on the back side of the Blackasen mountain? Second, was there an actual plot to create a Scandinavian Reich and purify the "lesser" Nordic types? Third, why were authorities who investigated Britta's murder being stymied? Fourth, who were the people who were trying to create the new Reich? Lastly, do these elements still exist in Swedish society?
Ekback's approach in creating her story was to start slowly introducing a myriad of characters that at times is difficult for the reader to digest.  As she moves along her storyline develops momentum as the reader begins to wonder if this type of scenario was actually feasible.  Every author of historical fiction faces the dilemma as to how far from "historical truth" they can deviate from and not lose their readers.  Ekback takes the reader right up to the line between truth and fiction and fashions a searing novel that may be speculative in nature but in the end is quite satisfying and sheds light on Sweden, whose machinations during World War II are part of the historical record as certain individuals dallied with "Nazi leanings."  Ekback has authored a blistering novel, once you get past the early development of the plot, it will be difficult to put down.