From the outset I must point out that Lauren Belfer is one of my favorite authors. That opinion is predicated on a series of wonderful historical novels that she has written since 2003. The first, CITY OF LIGHT, Belfer a New York Times bestselling author delves into turn of the century Buffalo, NY and evidence of a murder tied to the city's cathedral-like power plant at nearby Niagara Falls. She then authored the NPR Mystery of the Year, A FIERCE RADIANCE, a story centered around the uncertain days following Pearl Harbor, and the clinical testing of a new medication at the renowned Rockefeller Institute in New York. Belfer follows with perhaps her finest work, AND AFTER THE FIRE: A NOVEL a story inspired by historical events—about two women, one European and one American, and the mysterious choral masterpiece by Johann Sebastian Bach that changes both their lives. In her latest effort, ASHTON HALL Belfer pursues a different approach as for the first time her novel takes place in the present and does not focus totally on the past. She still creates a strong evocative story which focuses on Hannah Larson, a frustrated academic who decides to leave New York City as she is dealing with a problematic marriage and takes her nine year old son, Nicky to Cambridge, England for a summer at a historic manor house. She will soon be exposed to a discovery that will alter her life – her son Nicky finds the skeletal remains of a woman walled into a forgotten part of the manor.
Hannah had been working on her Ph. D in Greek art when her son Nicky was born. She decided to put off her graduate education and take care of her son full time and relied on her husband, Kevin for support. As Nicky grew he developed certain emotional and behavioral issues that seem to border on autism, but in the novel it is labeled "neurodiversity in children." Nicky is prone to violent and angry episodes at times which he cannot control. Hannah is at a crossroads. She wants to complete her dissertation, provide a new experience for her son, and after learning that her husband is bi-sexual decide what to do about her marriage – the offer to stay with her uncle Christopher who is dying of cancer at Ashton Hall seems like a fortuitous opportunity to recalibrate and experience the life she thought she should have, not the one she was living.
Once she arrives and gets settled at the mansion Nicky makes the skeletal discovery and the focus of the novel shifts. Belfer has constructed a story that runs on parallel tracks. First, we have Hannah's personal quest to change her life's path. In conversations between characters, we learn a great deal about Hannah. She comes from a family that survived the Holocaust with a self-willed and independent mother with no father to speak of. Nicky becomes the core of her existence, but she is trying to ameliorate her situation by turning to her past to rekindle a new avocation. Second, Belfer uses the discovery of the skeletal remains to pursue another story line and a historical character that Hannah can relate to and to whom she will develop a deep attachment. Third, she begins to develop a relationship with Professor Matthew Varet, a Cambridge University archeologist who is assisting in trying to identify who the skeleton was and in what time period.
The model for Ashton Hall was Bickling Hall in York, England, a national trust historical mansion. Legend holds that Anne Boleyn was born at the site and each year she haunts the estate on the anniversary of her execution. Years ago, Belfer had visited the mansion and stayed at a nearby cottage and after years of deliberation decided to use it as a model for her current work.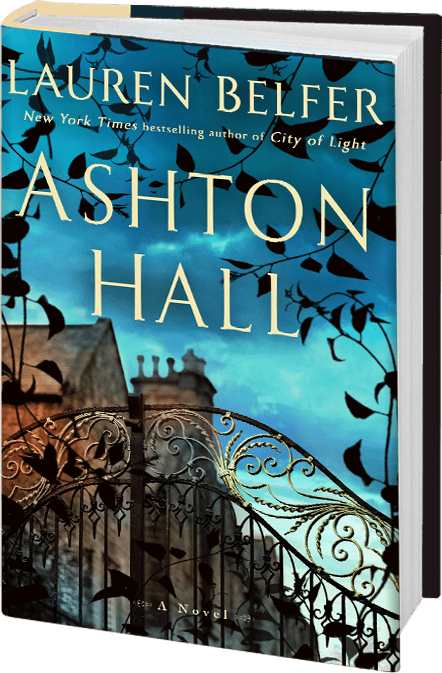 Belfer carefully unravels the research process that will identify the skeleton as Isabella Cresham who lived in the latter part of the 16th century. Hannah identifies with Isabella in a number of ways, and it seems the two women are linked across the centuries. By going through the books Cresham has read in the mansion's library Hannah learns of their mutual interest in art and from genetic testing she learns that the woman is between 35-45 years old, is physically healthy, is of a high social class, has reddish hair and never gave birth to a child. Hannah is clearly haunted by the discovery of Cresham, and she sees parallels between their lives with a nagging question: did Cresham choose this life, or was she locked away? The undercurrent for the Cresham discovery was the reappearance of plague, and the religious conflict between Protestantism and Catholicism in England during her lifetime, a theme that continues to reappear throughout the novel, and evidence that points to Cresham's devotion to Catholicism. Intolerance, murder, death, and violence, characteristic of Elizabethan England has similarities for Hannah because of her families' experiences during World War II.
The physical structure of Ashton Hall is on full display with moats and priest holes along with the architecture of the castle. Different personages from the period, i.e., Mary Queen of Scots, Henry VII, and VIII among a number of historical personalities appear. Belfer employs account registers, library records and key 16th century documents to provide Professor Varet and his academic partner, Dr. Martha Tingley's tools research in reconstructing Cresham's life. Belfer writes with a light touch and digs up fascinating details of the period. For example, the role of mothers in 16th century England included that of a medical practitioner applying various herbal remedies. For instance, during his reign Henry VIII suffered from gout and used the homeopathic remedy, colchicum, a remedy that is still used today by homeopathic practitioners and some MDs.
ASHTON HALL is a well crafted novel and draws the reader into the story in a slow careful manner.  Though Belfer's approach may be different from previous novels, in the end it is a success as one is drawn into the two parallel lives.  The story abounds with comparisons of what it is to be British, and what it is to be American.  The differences and similarities are interesting and point to Belfer's astute observations. In the end, if you fancy Tudor England, historical fiction, the history pertaining to libraries, and a story that is a struggle for self-identity and discovery you should enjoy the story.