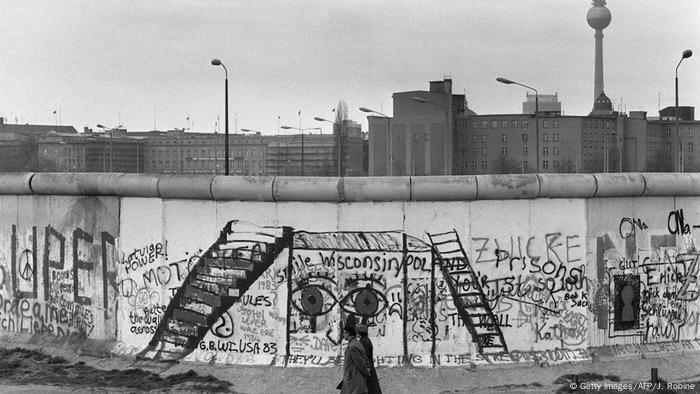 It's been a few years since I have read a Dan Fesperman novel which is an obvious oversight since I greatly enjoyed his previous works LIE IN THE DARK, THE PRISONER OF GUANTANAMO, and THE WARLORD'S SON.  All novels met expectations for creativity and Fesperman's ability to create realistic scenarios that maintain historical relevance is one of his many strengths.  Therefore, his work was an obvious choice for my current read, SAFE HOUSES which did not disappoint.
In true Fesperman fashion, SAFE HOUSES is a complex novel that develops a multi-faceted plot involving a number of characters that are difficult to sort out. The main character, Helen Abell pursues a life that is a dichotomy. In the late 1970s she was employed by the CIA in West Berlin in charge of maintaining and operating four safe houses for agents and the German sources they handled. After overhearing a classified conversation and witnessing a rape by an important CIA operative Abell finds herself in a compromised position. She decides to report the assault on the German source, but her station chief, Ladd Herrington, a rather misogynistic pompous individual wants no part of any investigation and would like nothing better than to get rid of her.
Fesperman deftly flips the script as he turns to 2014 and Maryland's eastern shore in developing a second plot line as Helen Abell and her husband are murdered.  The police and public believe the murderer is their son Willard Shoat, a psychologically disturbed young man.  Willard's sister, Anna, cannot believe he has the capacity to engage in such violence and in seeking answers hires Henry Mattick, a private investigator who in the past held positions in the White House, Congress, and the Justice Department.  Mattick is an interesting character as he also working for an operative named "Mitch" who wants him to keep on top of the events surrounding the murder and making sure that Willard is found guilty.  The problem that surrounds the murder is that while Abell was in the CIA from 1977 to 1979 where she made an enemy out of Kevin Gilley, a CIA agent who resented her in the past and always wanted to remove her as an obstacle to his career.
Fesperman carefully manipulates his dual plot as the reader wonders how events in 1979 are related to the 2014 murder. As the link is established, suspense dominates as Gilley, the high priest of the CIA's darkest arts operated by his own rules with a propensity to go rogue and had a history of attacking women with no consequences because of the male dominated structure of the CIA. Fesperman is a master at throwing out a series of hints to guide the reader, but then will shift the focus of the novel to a new path which is totally surprising.
The novel is an ode to persistence and hunting down a rapist and possible murderer while you are being hunted yourself. The story revolves around "the sisterhood" made up of Abell, Clair Saylor, a clerk at Paris station, and Audra Vollmer who will support Abell and assist her in challenging the misogynistic way in which the CIA operated risking their careers and their lives to bring about justice for the many women who have been violated. The key for Anna and Mattick is to unravel the life and career of Helen Abell and determine what really occurred in West Berlin and why she and her husband are eliminated thirty-five years later.
A series of important characters dominate the story.  Apart from Abell is her lover and mentor in West Berlin, Clark Baucom, an aging CIA type who tries to control Helen and one wonders whose side he is really on.  Kevin Gilley, code named "Robert" lives by his own rules and is difficult to control.  Anna, in her early thirties had left the family years before, but she wanted to save her brother and learn her mother's true history.  Henry Mattick, an operator in his own right, falls for Anna, but can he be trusted.  Larry Hilliard, an archivist at the National Archives who guides Abell in trying to understand "the Pond," a clandestine intelligence organization spun off from the CIA. The members of the "sisterhood" within the CIA, a group made up of Claire  Saylor who supported Abell and helped her conduct her clandestine mission, Audra Vollmer who turns out to be deeply involved with "the Pond," which was supposed to be disbanded in 1955 and was not, and of course Helen Abell.  Other characters appear with important roles and all point to Fesperman's inventiveness and imagination in fitting the novel together as assassinations of politicians, intelligence assets and others have been arranged or carried out by Gilley in 1979, 1998, 2000, and possibly 2014.
Fesperman's "Safe Houses" have a number of implications.  The houses are designed for agents to meet in private and carry out their missions, but the houses contain hidden listening devices and traps for female agents.  Helen Abell is the key to the story, and it is fascinating how she evolves from an employee who lacks confidence in herself to one who refuses to be cowed by the CIA leadership infrastructure. "Safe Houses" is an amazing thriller both on the international and domestic scene, particularly the #MeToo slant.  After reading SAFE HOUSES, Fesperman's latest novel, WINTER WORK is now near the top of my pile of books on my night table!