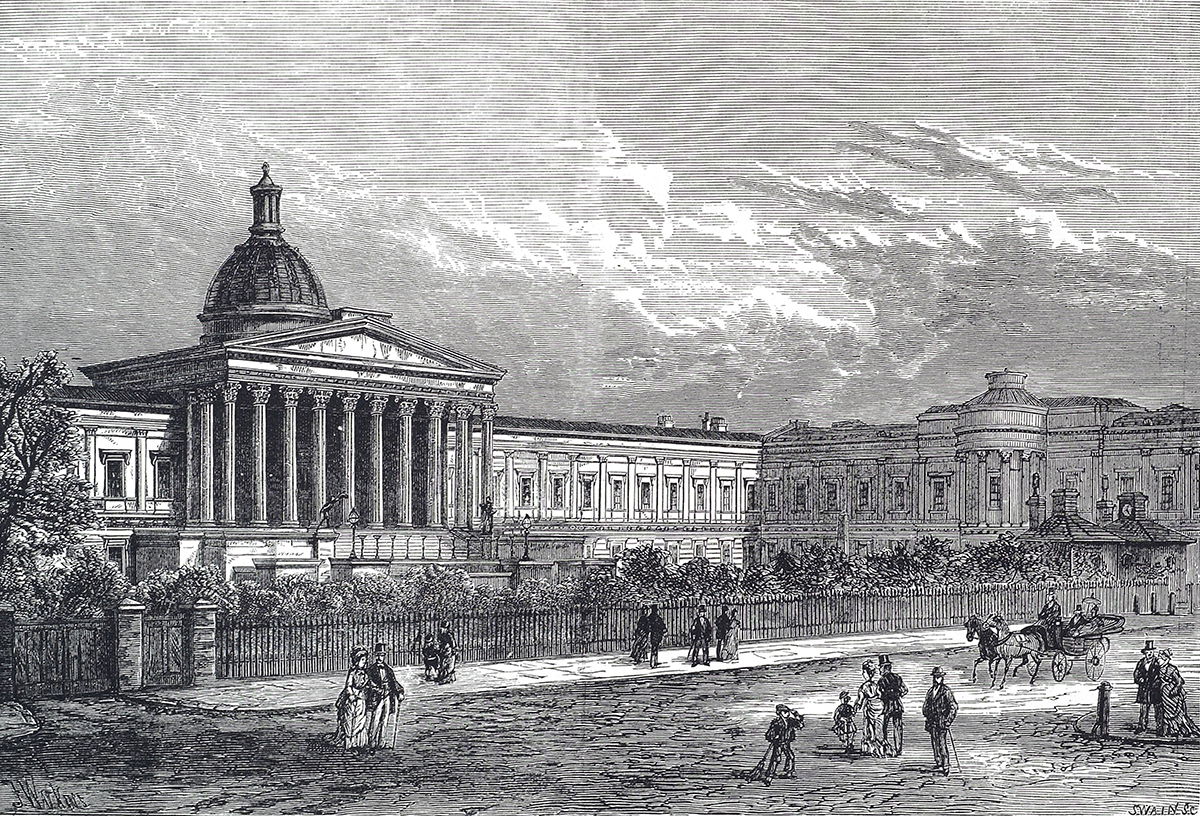 (Oxford University, circa, 19th century)
Novels that first appear as esoteric can be deceiving. Such is the case with R.F. Kuang's new novel, BABEL: AN ACANE HISTORY. Kuang is a Marshall Scholar with an MPhil from Cambridge and an MSc in Chinese Studies at Oxford, in addition to being a PhD candidate in East Asian Languages and Literatures at Yale and is the perfect individual to construct an engaging novel that encompasses the sacred of Oxford's prestigious Royal Institute of Translation known as Babel, and a treatise on the inequities of British society in the 1830s and the evils of colonialism as practiced by London and its empire. Though there is an element of fantasy and science fiction, not my favorite genres, in the novel there is enough sound historical information and character development to obviate any preconceived notions I may have had.
Set in Oxford and its environs, Kuang creates a series of characters who have been recruited by Oxford scholars in order to manipulate the use of foreign languages as a diplomatic tool to enhance Britain's control of its empire and maximize its accumulation of wealth. Oxford scholars recruit native speakers with excellent language skills, bring them to Oxford to hone their linguistic talent in the service of Her Majesty's government.
The most important character is Robin Lovell, a randomly chosen name by a young Chinese boy who is recruited by Babel professor Richard Lovell to leave his home in Canton and study at Oxford and further explore Mandarin, his Chinese dialect. Robin will be enlisted by what turns out to be his half-brother, Griffin by way of Professor Lovell who after three years at Oxford leaves and joins the secret Hermes society, an organization presented as a sort of "Robin Hood" type that steals silver bars, manuscripts, and other valuables from the university and redistributes them world-wide as a means of degrading British imperialism. At first, Robin is unsure of his choice as he has become part of a cohort of other young scholars, Ramiz Rafi Mirza from Calcutta; Victoria Desgraves, a Kreyol woman of Haitian descent; and Letitia Price, a white woman from Brighton, England. They have developed a wonderful relationship since they are mostly the epitome of non-Caucasian British society.
(Canton, China harbour, 19th century)
As Kuang develops her novel racism is a dominant theme that seems to permeate each section of the book as British racism dictates the manipulation of these scholars to further the empire. Kuang has written a derisive critique of British imperialism and colonialism in general as she examines marginalized indigenous people and the inequality that colonialism fosters be it encompassing race or gender.
Kuang delves into a number of aspects of Oxford topography and society. For the reader, one gets the feel of what it is like to study at Oxford and navigate its many constituents and structure. Kuang's love and respect for Oxford's institutions and scholarship comes through seemingly on every page. She describes the labyrinth that is Oxford, and her overall admiration and deference in addition to certain negativity that exists.
Silver bars emerged as the key component of the empire and the basis for all aspects of society from the linings of canals, gutters, clock towers, hansom cabs, military needs, in addition to other aspects of British infrastructure. According to Griffin the empire could not exist without silver, and the accumulation of silver could not be successful without the role of the translators ensconced at Babel.
Kuang displays a deep love for language and literature and has created an amazing novel highlighted by her command of the history of British imperialism.  If one is interested in the causes and the implications of the Opium War (1839-1842) when Britain went to war against China to protect its opium trade developed through India whose goal was to safeguard its accumulation of silver.  In discussing events surrounding the coming war, the role of parliament, the "silver" industrial revolution," and certain characters Kuang highlights her facility with British history and her ability to integrate historical events into the flow of the novel.  A case in point are negotiations with Commissioner Lin ZeXu, appointed by the Emperor to end the debilitating opium trade and the dialogue reflects true historical documentation,* in addition to discussions of movements such as the Chartists, and certain politicians like Lord Palmerston.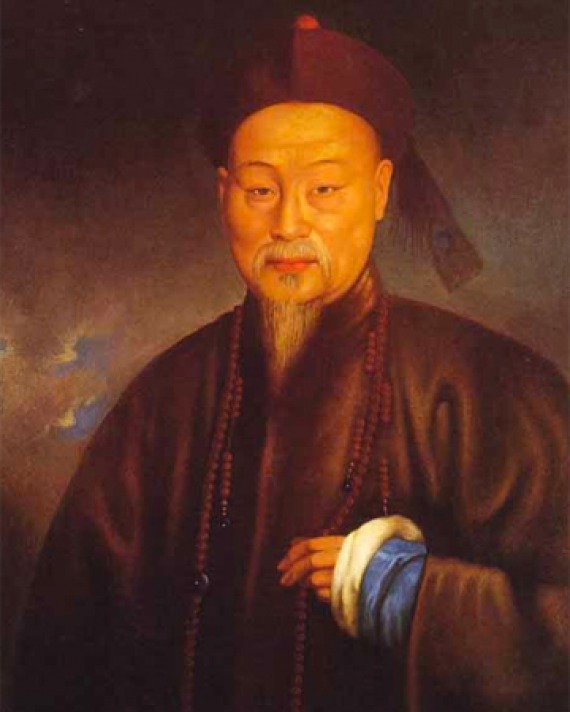 (Commissioner Lin Zexu)
There are a number of themes that surface in the novel. First the accumulation of silver controls world trade and therefore world power. In a possible doffing of the cap to 2023 her silver argument can easily be substituted with today's trade in "computer chips" to control world power. Another theme centers around the cohort that Robin becomes part of. The group is made up of four individuals from diverse cultures who develop a warm and caring relationship with each other providing intense emotional support when they faced dangerous situations. The four were not traditional Babel types of students and were chosen because of their language skills reflecting the racism and misogyny of Oxford's program. There are disagreements, but in the end their friendship could not overcome the society each was raised in.
One of the more interesting observations that Kuang makes revolves around Lovell's hatred for the Chinese people and China itself, and his admiration of Chinese culture leading to the accumulation of Chinese artifacts. As Victoire points out, "there are people after all and then there are things."
This is an exceptional novel that has its academic components (notes on many languages and footnotes are in large supply) but it evolves into an important story of friendship caught up in the Industrial Revolution and England trying to enhance its power world-wide by dominating international trade. Kuang's affinity for language produces a well written style that absorbs the reader and though there is this fantasy/sci fi element to the novel I enjoyed it greatly.
*For those interested in this historical topic I highly recommend Stephen R. Platt's IMPERIAL TWILIGHT: THE OPIUM WAR AND THE END OF CHINA'S LAST GOLDEN AGE and an earlier publication by Hsin-pao Chang, COMMISSIONER LIN AND THE OPIUM WAR.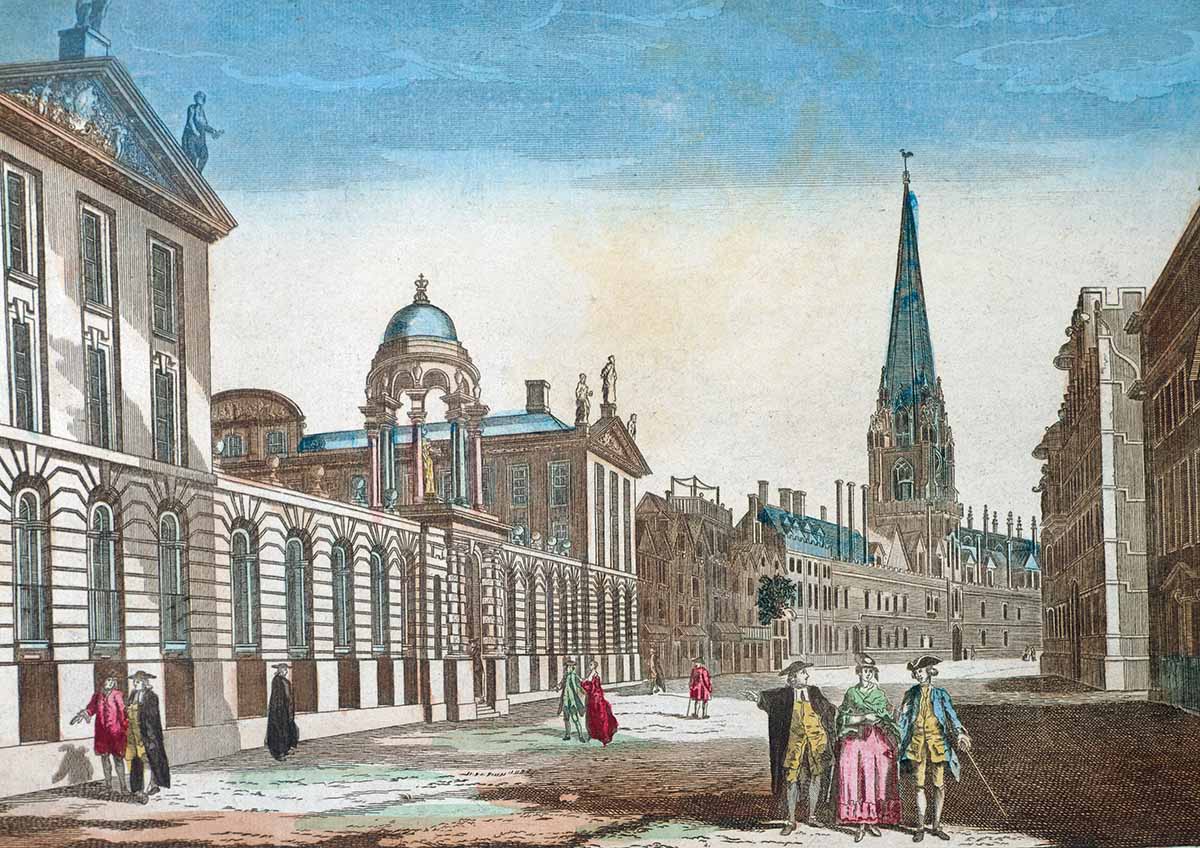 (Oxford University, circa. 19th century)