(Moscow State University)
Larissa Mendelova Klimt is a full professor of history at Moscow State University specializing in geopolitical history, a field that debunks traditional historical interpretations.  At the conclusion of her introductory class lecture a young "thug" confronts her with a shopping bag with six Dictaphone recordings dating back to World War II.  Since Klimt is about to complete her latest book, THE GREAT PATRIOTIC WAR she is seen as an expert and is offered a large sum of money to listen to the tapes and uncover a secret related to a book that Hitler had at his desk before he decided to invade the Soviet Union.  Klimt is the pivotal character in Mitch Silver's second historical novel, THE BOOKWORM, which also happens to be Professor Klimt's nickname.  Klimt's personage is very important to the novel as her character interacts with her twin brother's oil refinery work in Valdez, Alaska.  In addition, the discovery of an ulnar bone with handcuffs on its wrist at a London construction site which had been hit by a V-2 rocket in 1944, by a soon to be murdered worker named Davidson Gordon is difficult to explain.  Further, the presence of a leather case that had been attached to the buried bone heightens a sense of mystery.  At this point Silver has set elements of his plot that attracts the reader's attention, particularly when the ulnar bone is discovered a man in a walker yells at a television set, "Fools! You've no idea what you've got."
Many well-known historical figures will make their appearance; among them are Noel Coward, the British playwright, Anthony Blunt, who was outed as a Soviet spy after the war, the actress Marlene Dietrich, Ian Fleming, later of James Bond fame, and John F. Kennedy.  Silver's develops a formula to present his counter-factual history.  His approach is to develop something that appears to be believable and blends it with something that has actually occurred.  British intelligence directs Blunt to prepare a forgery outlining a historical prophecy for Adolf Hitler.  Blunt develops a scheme were by a prophecy is given by Michel de Nostradamus and it is imprinted on the cover leaf of a bible.  The bible will be given to the German dictator and it calls for a German invasion in the east.  The hope was that Hitler would act on the prophecy and turn his attention away from England during the Battle of Britain.  This is an interesting scenario, a fit farfetched, but its outcome is something that Winston Churchill would have adopted immediately.
(Hitler's Wolf Lair)
Silver's competing plot deals with an announcement by the United States of a major oil strike in the Alaskan Wilderness Reserve.  Lara's twin brother and an American are working in Valdez at the end of the oil pipeline when they notice a problem with the texture of the oil.  The American either commits suicide or is murdered as they have fallen upon something much larger than they realized.  It appears that there is a race to gain drilling rights under the Arctic Circle.  Based on previous agreements the Russian claim rests on their energy rights on the Lomonosov Ridge under the Arctic Circle.  Fortunately for the Russians the American president is a "Trump like figure" who does not accept global warming and wants to open Alaska to commercial drilling.  The Russian leader offers the American president a deal; Moscow would surreptitiously supply the United States oil as a means of showing how successful the Alaska drilling was, and in return Washington would drop any opposition to Russian Arctic claims.  This would guarantee the reelection of the "Trump like figure" and allow him to pursue his goal of maintaining America's dependence on fossil fuels.  The deal would last either four to eight years, and by that time the United States would be totally dependent on fossil fuels, and Russian oil.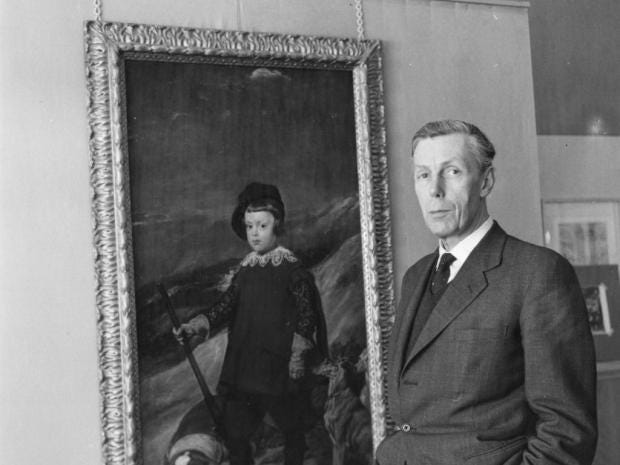 (Anthony Blunt)
These two plot lines seem to be very diverse and a number of questions arise; first, how do the plot lines intersect?  Second, what role does Professor Lara Klimt play in this process?  Third, was the bible real, and if it was where was it?  Lastly, how does Lara's ex-husband, Viktor, a Russian intelligence officer fit into the story?  When these questions are finally answered this reader emerged unsatisfied.  The novel seemed to have great potential, but its ending is rather pedestrian.  The first half is intense and believable, however, the last half of the book leaves a lot to be desired as the interaction of certain characters produces an ending that cannot be considered dramatic.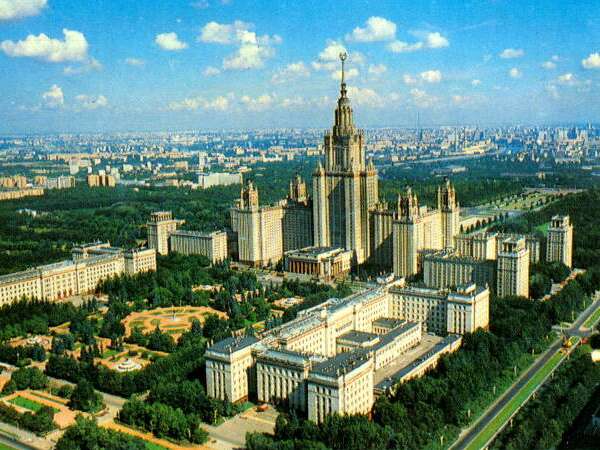 (Moscow State University)