It is very rare when a work of non-fiction approaches a work of fiction.  For a book to tell a story that is true, but keeps you riveted as if it were a spy novel, is special.  Such is the case with Paul Kix's first book, THE SABOTEUR: THE ARISTOCRAT WHO BECAME FRANCE'S MOST DARING ANTI-NAZI COMMANDO which tells the story and exploits of Robert de Rochefoucauld, the scion of a rich French family who at the age of sixteen escaped to England, to be educated as a soldier, spy, and safe cracker in the service of British intelligence during World War II.  He would return to France to organize Resistance cells to harass, bomb, and kill Germans, and at the same time save as many of his countrymen that was possible.
Rochefoucauld, henceforth Robert's life lends itself to an amazing biography of a man who joined the British Special Operations Executive (SOE) at the age of seventeen, underwent extensive training, and worked with the French Resistance from 1943 to the end of the war.  He was part of a group that parachuted behind German lines to assist the allied landing at Normandy by sabotaging German railroads, munitions dumps, and the harassment of German soldiers.  For those who question the role of the SOE and the Resistance, General Dwight D. Eisenhower summarized their effectiveness as he later estimated that "after D-Day it was the equivalent of fifteen extra divisions, or up to 375,000 soldiers."
The shame and humiliation felt by the La Rochefoucauld family after the French capitulation to the Germans in June, 1940 became a burden as the family had to escape south to their grandmother's Maille estate, at the same time as their father, Olivier was taken to a German POW camp.  Kix provides the reader with just enough of the historical material to place Robert and his compatriot's actions in their historical context, particularly stressing the motivations for their decision making.  Robert's first major decision was to leave the family and try and make his way to London after listening for months to radio broadcasts by General Charles de Gaulle.  Robert felt that family honor rested upon his shoulders and grew angrier by the day when faced with the capitulation of his countrymen.  By the time he turned nineteen he was anonymously denounced as a supporter of de Gaulle and against collaboration.  He left his family immediately from their estate in Saissons taking with him a false identity to try and get to Paris and on to London to join the Free French.  Kix will describe in detail Robert's harrowing journey across the Pyrenes assisted by the fact that he had a French-Canadian passport as he traveled through Vichy France.
If there is a theme to Kix's biography apart from Robert's bravery in the face of capture and torture, it would be how he led a charmed existence throughout the war.  Whether it was the assistance of British officials, French farmers, Resistance members, local merchants, and others or just plain luck, Robert was able to usually be successful in his operations.  Upon arriving in London and meeting with de Gaulle who suggested his decision was correct in joining the SOE, Robert's career as a saboteur begins.  Kix takes the reader through the vigorous and often dangerous training that included how to deal with torture, safe cracking, parachuting, killing with one's hands, explosives, as well as physical preparation.  Perhaps one of Kix's best chapters is his description of how the British developed asymmetrical warfare, a strategy that was implemented by Neville Chamberlain right before he was replaced by Winston Churchill as Prime Minister.  Churchill's own life story as a guerilla fighter and observer of asymmetrical strategy played into his increasing support and equipping the SOE with weapons, planes, and money despite opposition from the British air force.  This would be the first time the British engaged in subversion and sabotage against the enemy overseas, and Winston "loved it."
(British SOE fighters)
Kix describes in detail many of Robert's important missions.  During his first mission he parachuted into central France behind German lines as a nineteen year old and set up a training cell for the French Resistance who were surprised by his age and ability to equip them.  Soon his bravery and tenacity would gain their respect.  Kix details of these experiences are so exact, much of which is based on Robert's memoirs and interviews with family members that the reader can feel as if they are alongside of him during his experiences. The success of the Resistance prods the Germans to bring in the SD/Gestapo and the Abwehr resulting in numerous arrests and executions in the winter of 1943 (over 500 by the war's end).  Robert will be captured and sentenced to death on March 20, 1944 after months of torture by Dr. Karl Haas in the notorious Auxerre prison.  Robert's application of his training as explained by Kix reflects his resolve and ability to escape.  Kix provides an effective approach in highlighting what it was like to be a Resistance fighter during the war, in fact over 75,000 were killed by 1945.
(French Resistance fighters)
Kix describes the progression of Resistance successes through 1944 and another wonderful chapter narrating how Robert organized another SOE cell and with his men were dropped behind enemy lines on June 7, 1944.  The cell coordinated its rebellious acts with the Resistance and inflicted tremendous damage against the Nazis.  Unfortunately, Robert was captured again, but was rescued in a hail of bullets.  Perhaps Robert's greatest escape took place when he was recaptured and sent to the notorious prison at Ft. Du Ha with its reputation for torture under the aegis of Frederick Dohse a member of SD-IV that cleared the Resistance from southwest France.  After contemplating suicide he devised a plan that resulted in walking right out of the prison's front gate!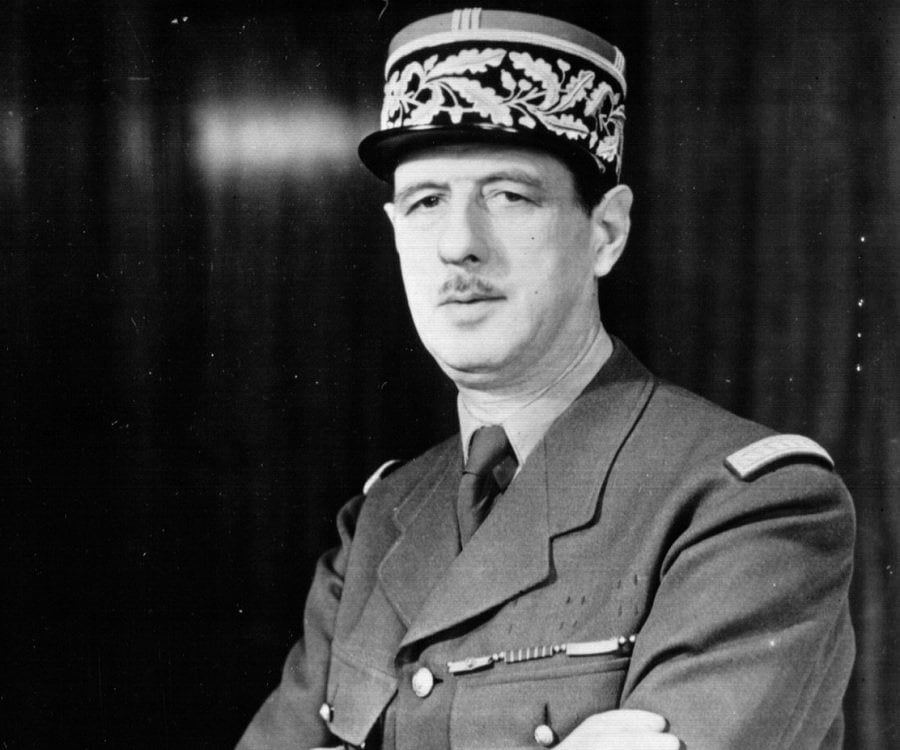 (General Charles de Gaulle)
Robert's last mission perhaps was his most dangerous.  After Paris was liberated the haughty de Gaulle refused to give the Resistance fighters credit for their effort.  He demanded they be dispersed, and if they wanted to continue to fight they had to join the Free French Army, which 200,000 did, including Robert.  His final operation was to blow up a German artillery casement on a beach in southern France.   His superiors reluctantly approved his plan which in the end was successful.  Robert's war came to an end when he stepped on a mine and injured his knee which resulted in a slight limp for the remainder of his life.
Kix explores the contentiousness in French society in the decades that followed the war.  In fact, only 2% of Frenchmen actually fought, and about 20% were collaborationist.  These figures reflect the fissures in French society as postwar trials and some executions resulted.  Though Kix has not written a long narrative, it covers a great deal of material and presented with an eye for what is most historically important.  If you want to gain a sense of what it was like to resist the Germans during the war and its impact on family and the larger French society it is worth consulting.
(de Rochefoucauld training French Resistance soldiers)