(Terracotta Warrior Army of Emperor Qin Shi Huang Di)
Steve Berry's sixth novel in his remarkable Cotton Malone series, THE EMPEROR'S TOMB has tremendous resonance in today's geopolitical world.  For example, Chinese leader XI JinPing recently had his presidency extended for life.  Second, is the US, China, and Russian competition for energy resources and control of new land masses.  Third, the world geostrategic balance is being reoriented through the use of new technologies.  All of these contemporary issues are played out throughout Berry's novel that opens with Malone, the former US Justice Department Special Agent for the Magellen Billet receiving a computer message from longtime ally, and possible romantic interest Cassiopeia Vitt, that she is in dire trouble and needs his help.  Since in the past she has rescued him, for Malone it was an easy decision to leave his retirement occupation as bookstore owner in Copenhagen to fly off and help her in Belgium and China.
Berry weaves an interesting web whereby Vitt has been asked by a Russian geochemist who lives in China, Lev Sokolov for assistance as his four year old son has been kidnapped.  Sokolov had left Russia years before against the wishes of Moscow to marry a Chinese national.  Sokolov fears his son has been stolen because of China's one child policy as males are in such demand.  As you will see this is not the reason for the kidnapping, and Vitt immediately becomes involved in a Chinese plot to secure energy independence, and Beijing's role in the world.  It seems that Sokolov was an expert in abiotic oil- oil that is not a fossil fuel but emanates from deep in the ground and as the ability to regenerate itself, making its supply infinite- "a primordial material the earth forms and excretes on a continual basis."
Berry creates a number of fascinating characters to carry out his plot as he integrates Chinese history and philosophy to educate his reader.  Karl Tang is the Chinese Minister of Science and Technology and First Vice President of the People's Republic of China, and second in power to the president.  Tang believes in the ancient authoritarian legalist philosophy pursued by Chinese Emperors for centuries and reinstituted by Mao Zedong.  Tang believes that any further Chinese democratization is against its cultural past.  Tang's competition to succeed the aging Chinese president is Ni Yong who heads the Central Commission for Discipline of the People's Republic.  Ni is a practitioner of Confucian values and is the antithesis of Tang when it comes to the exercise of power domestically and abroad.  Another interesting creation is Pau Wen, a rich Chinese emigre who left China, and was the former advisor to Mao, now living in Belgium.  It appears Wen is a leading member of the Brotherhood of the Ba, an organization of powerful eunuchs, who have historically influenced Chinese government policy through advice to the Emperor, a movement that seems allied with Tang.  For the United States the evolution of this power struggle is extremely important because should China gain total energy independence through abiotic oil, and Tang assumes the Chinese presidency, it would pursue an increasingly aggressive foreign policy.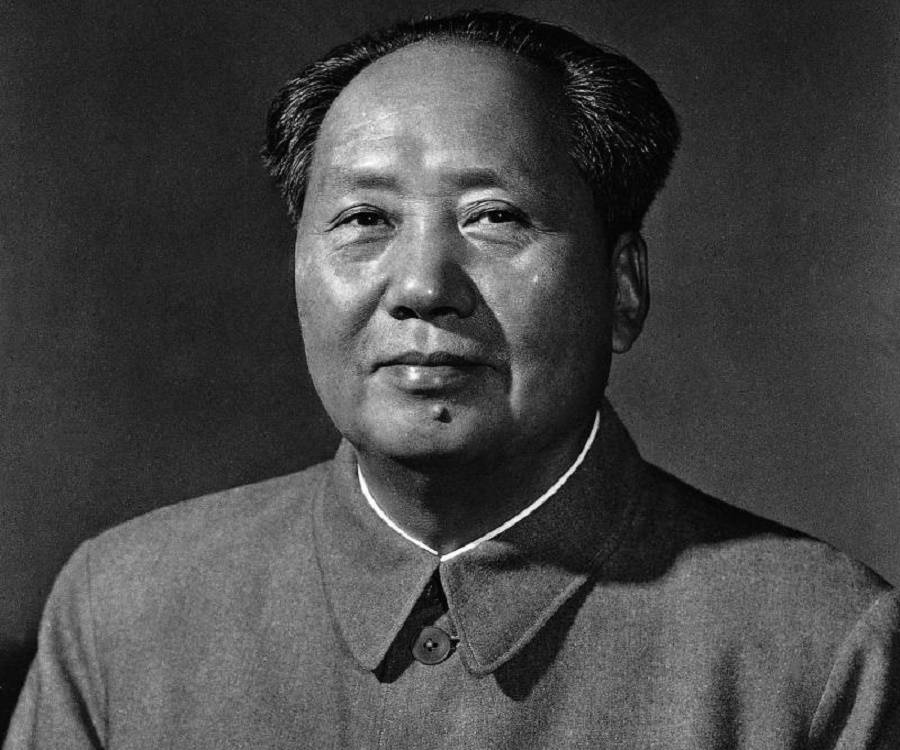 (Mao Zedong)
The issue of achieving unfettered access to energy sources is a key to Tang's realpolitik as it is today in China. China imports 60% of its oil from Africa, Latin America, and Russia as a means of avoiding becoming dependent on Mideast oil which is such a volatile source.  To this point China has survived by trading technology and financial aid to corrupted regimes to secure its energy needs.  If they were able to achieve energy self-sufficiency, Tang would press domination in the South China Sea, seize Taiwan and possibly Korea, and expand influence throughout South East Asia.  A key component to the plotline is the role of the tombs that house the Terra Cotta warriors in Shaanxi, China.  It seems that all the major characters have an interest in exploring a newly discovered area of the tomb and what may lay hidden could be the key to the future world balance of power.
Berry's periodic summary of Chinese history is extremely important to the overall story providing context for events.  Berry has the ability to weave aspects of Chinese philosophy and technological advancement, i.e., discovery of salt, drilling techniques, oil, natural gas from previous centuries and how they impact events in the novel.  Berry's mantra as in all of his books is to blend real historical events and discoveries with a counterfactual plot that approaches contemporary realism, this mantra is firmly met in THE EMPEROR'S TOMB.  As in all of his "Malone" novels, Berry offers a historical essay at the conclusion of the novel depicting what is actual history, and what is fiction in the author's presentation – a valuable asset for the reader.
(Confucius)
Other characters who emerge important are Viktor Thomas, a Russian operative who seems to work for all sides in the novel at one time or another.  Ivan, a Russian agent, bent on stopping China's power play, Jin Zhao, a geochemist who knew too much about abiotic oil and Tang's plans.  Stephanie Nell, Malone's old boss at the Magellen Billet appears throughout the plot as do Malone's many skills that he nurtured throughout his career.  Malone is very distrustful of most individuals in the novel who all seem to have their own agendas which usually do not correspond with his.  What is different about this current rendition of the Malone saga is that there is a vocalization of his relationship with Vitt as each come to realize the importance of their feelings for each other.
THE EMPEROR'S TOMB contains the usual suspense, country hopping, historical education for the reader, strong plot development, and interesting characters that one comes to expect from a Berry novel.  At times the dialogue and background can become a bit long winded, but overall Berry has another success on his hand. If you are interested in continuing with the Malone saga, the next book in the series is the JEFFERSON KEY.