Spring has arrived, at least in our minds up in New England, and with it the sounds and hopes generated by a new baseball season which hopefully will not be affected by Covid as it was last year. At the same time, we are experiencing the 100th anniversary of the Negro Leagues, in addition to the tumult that fostered the creation of the Black Lives Matter Movement and its continuing relevancy. Based on time of year and the impact of race on the news on a daily basis Luke Epplin's new book, OUR TEAM: THE EPIC STORY OF FOUR MEN AND THE WORLD SERIES THAT CHANGED BASEBALL seems like an excellent choice to navigate the role of race in baseball history and its impact on our current view of the sport.
Epplin's focus is on four individuals who greatly impacted baseball history apart from the Cleveland Indians magical run to the pennant in 1948. Playing in the cavernous Municipal Stadium its owner Bill Veeck, part showman, shrewd businessman, and baseball lifer introduced a number of changes as to how owners approached their teams. The second impact individual was Bob Feller, an Iowa farm boy who became one of the best pitchers in baseball history, though by 1948 he was on the downside of his career. The last two individuals Larry Doby and Satchel Paige have a special place in baseball history when it comes to the integration of the sport. By the time Paige arrived in Cleveland he was in his early forties and had played in the Negro League for years. Possibly the best pitcher, black or white since the 1930s Paige would make significant contributions in 1948. The last person Epplin focuses on Larry Doby became the first negro player in the American League.
In 1947, Jackie Robinson who was groomed to be the first negro player in baseball by Branch Rickey made his debut. When one thinks of the integration of baseball. Robinson and his experiences dealing with racists in out of the game comes to mind, and few think a great deal about Doby. The young Cleveland outfielder was playing in Newark in the Negro League when he was called up in 1948 and did not undergo the "grooming" process that Robinson had. Despite this handicap, after a slow start, Doby, along with Paige and a few other Indians players are responsible for the amazing 1948 season.
Epplin explains how the Cleveland Indians and these four individuals captivated the American people in 1948 as baseball had recovered its fan base and put their best product on the field since before World War II. In addition to the economic impact, these men focused on social issues facing the American people as the country was moving closer to the civil rights revolution.
Epplin gives justice to the legends and myths relating to Bob Feller and Satchel Paige dating to their confrontations on the diamond beginning in 1936. The pre-1947 era was dominated by barnstorming players competing with each other during the off season to supplement their salaries which were kept low by owners due to the reserve clause. Baseball Commissioner Judge Kenesaw Mountain Landis realized that if negro teams defeated white teams on a regular basis, it would be difficult to justify segregation, so he implemented new rules to limit the barnstorming. He wanted people to see them as exhibitions to prove that negro players were inferior to whites. Despite Landis' attitude players like Lou Gehrig, Dizzy Dean, and Carl Hubbell all believed that Paige belonged in the major leagues.
The author effectively integrates the history of Jim Crow laws, and the overt and covert racism that existed in American society throughout the narrative as he focuses on the role race played in these individual lives in addition to the personal competition between Feller and Paige. The subject of race is key. Paige obviously was one of the best pitchers of his generation, but he never had a chance to exhibit his talent because of baseball's color barrier enforced by its racist Commissioner Judge Keneshaw Mountain Landis who ruled baseball as a dictator after repairing its image following the 1919 Black Sox scandal. When Bill Veeck tried to buy the Philadelphia Phillies in 1942 and Landis learned he would sign negro players he blocked it. When the history of baseball integration is told writers tend to focus on Jackie Robinson and leave out the trials and tribulations highlighted by the demeaning behavior and outright racism suffered by Larry Doby who a year after Robinson broke the color barrier took the field in the American League. Epplin has thoroughly researched his topic and the racist comments by Feller concerning Paige who repeatedly bested him on the mound during the off season are presented clearly and reflect the true character of the Cleveland fireballer.
The key figure in integrating the American League and bringing a World Series championship to Cleveland in 1948 was Bill Veeck. Epplin zeroes in on the essence of who Bill Veeck was – his optimism, ingenuity, and ability to convince others of his viewpoints. Ever since I read Ed Linn's VEECK AS IN WRECK as a boy I have been fascinated by Veeck and his ability to transform baseball franchises be it in Milwaukee, Cleveland, or Chicago. In effect through his desire to sign negro ball players, his promotional creativity, and his willingness to sacrifice his personal life and health Veeck became a sort of "mad scientist" conjuring up new ideas in his baseball laboratory on a regular basis. As Epplin develops his narrative it is interesting as he notes that following World War II part of the reason Veeck signed Paige at the age of forty four was due to the decline of Bob Feller as a pitcher.
It was Feller who epitomizes baseball during the era he played. He was baseball's dominant pitcher in the late 1930s until World War II. Feller was a selfish individual who had difficulty accepting the lost wages because of his four year service in the military. After the war he was hell bent on recouping the money and incorporated himself as RO-FEL Inc. The barnstorming was the key, but his star status meant he had to pitch almost every day, make all arrangements and his commitment to earning as much money as possible and confronting baseball's hierarchy meant he shortened his career as there are only so many pitches in a person's arm during the pre-Tommy John surgery era. Feller's decline and views on race, and his selfishness as viewed by other players detract from his overall reputation as a baseball great. As Epplin correctly points out, "Feller's swoon, in a sense, facilitated Paige's rise."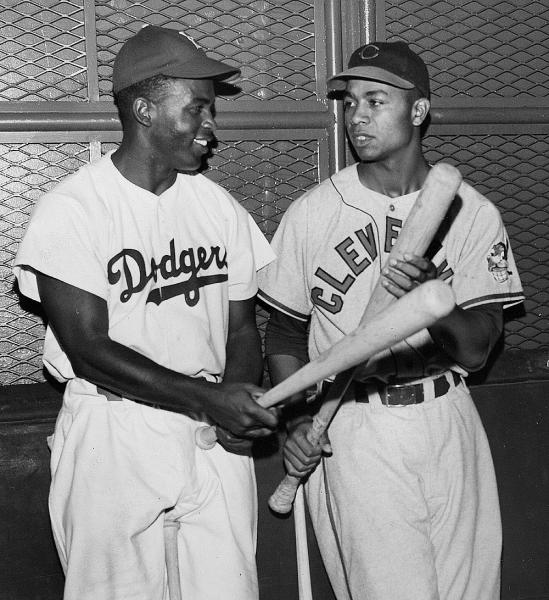 Epplin follows Veeck's quest to buy the Indians in 1946 in detail. He delves into the roadblocks he faced, his interaction with fans and his promotional ability, and finally deciding to sign Paige and integrate the team with the signing of Larry Doby who after a poor start became one of the dominant sluggers in baseball at that time. Epplin makes the important point that Robinson's almost immediate success with the Brooklyn Dodgers in 1947 was due to this preparation in the minor leagues for what he was to expect once he stepped on the field as a Dodger. Secondly, Robinson was used to the publicity surrounding his athletic prowess at UCLA, his maturity from serving in the US Army during the war, and the strategy employed by Branch Rickey. On the other hand, Doby, only twenty three, was forced to change positions, had no seasoning in the minors, and was a quiet introverted type who had never been exposed to the type of racism he would confront once Veeck signed him to a contract. Interestingly, according to Epplin, Veeck developed a wonderful relationship with Doby, but Paige and Doby always seemed to be at loggerheads.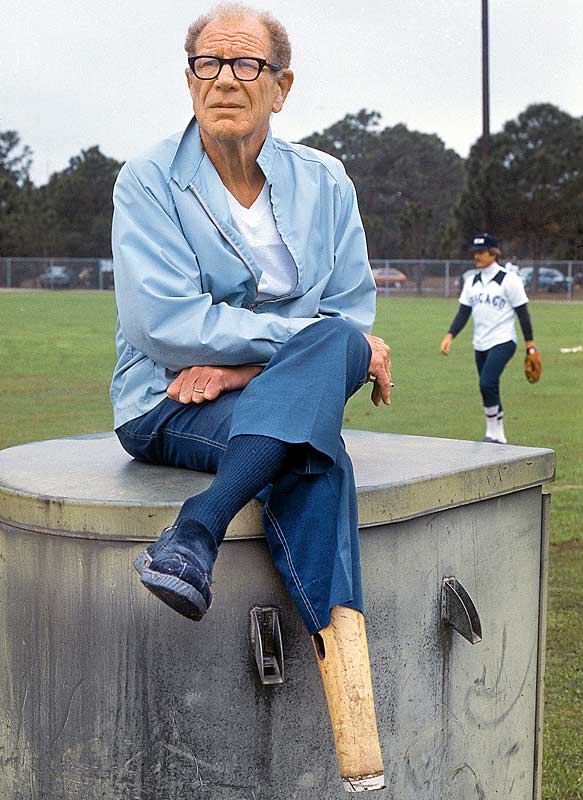 The book will take the reader through the 1948 season and Cleveland's ultimate victory in the World Series. Epplin does bring his focus on others aside from his four major characters to reinforce his views, but it is the role of Feller, Paige, Veeck, and Doby and his focus on the Negro Leagues that allows him to develop a narrative that is both interesting and timely as we confront the same type of covert and overt racism today. It is clear that if Veeck had not signed Doby and Paige the Cleveland Indians quest for a pennant and World Series championship would have come up short in 1948.
Overall, Epplin has written a fine baseball history of the Cleveland Indians and their quest for a World Series in 1948.  However, apart from some interesting "nuggets" that the author has uncovered, much of what he explores has been presented by other baseball historians which he acknowledges.  Despite this minor flaw Epplin writes well and he has produced an interesting read that should satisfy baseball fans of every generations.