As of today, Ukrainian forces have launched a successful counter-offensive against Russia in the northeastern part of the country and have liberated the key city of Izyum and have had success throughout the Kharkiv region.  For the first time there may be rumblings in Moscow concerning how the war is evolving – the question is how Vladimir Putin will respond.  An excellent source to consult is Fiona Hill and Clifford G. Gaddy's thorough study MR. PUTIN: OPERATIVE IN THE KREMLIN.  The book was originally published in 2013 and updated shortly after the Russian seizure and annexation of Crimea in 2014.  The authors dispel certain misconceptions about Putin and offer an analysis of where Putin's ideas originate, how he perceives the outside world, and how far he is willing to go.  Though the book is seven years old its conclusions are very prescient and offers a psychological, political, diplomatic, and economic approach to try and understand Putin and in many cases their observations have been quite accurate.
Hill and Gaddy have written a perceptive account of what Putin really wants for Russia and how it could possibly be undone. As David Hearst writes in The Guardian, May 2013; "The many sources of the system he has created are amply and brilliantly clarified in this book. Mr Putin, Operative in the Kremlin (note the mister, not comrade) is a readable and informed portrait painted by two students of Russian history who had, at various times in their careers, a front-row view. Fiona Hill, a Brookings Institution academic, spent 2006-9 as national intelligence officer for Russia and Eurasia at the US National Intelligence Council. The economist Clifford Gaddy once advised the Russian finance ministry on regional tax and has investigated how Putin's financial dealings relate to his KGB past."
From the outset the authors argue there is very little information regarding Putin that is "definitive, confirmable, or reliable."  However, there are observations that seem appropriate.  First, Putin has shaped his overall fate.  Second, there is little documentary evidence to support the idea of Putin's extensive wealth.  Even if Putin did enrich himself, the authors argue they do not believe that "a quest for personal wealth is primarily what drives him."  Third, Putin likes to employ misinformation and contradictory information to create an image that is unknowable and unpredictable, and therefore dangerous – keep people guessing and fear what he might do.  Fourth, Putin likes to stage a number of outfits and scenarios to portray himself as the ultimate Russian action man, capable of dealing with every eventuality.  Each outfit and scenario are designed to pay a degree of respect for certain goals and validates their place in Russian society and history.  The authors present numerous examples to support these observations.
The key to the analysis presented rests on the authors breaking down Putin's six identities which explain his actions from his rise to power, reinvigorating the Russian economy in the 2000-2012 period, controlling the oligarchs, returning to the presidency in 2013, to an aggressive foreign policy in dealing with Georgia, Ukraine and the west in general designed to restore Russia's rightful place in the world balance of power.  These identities are; Statist, History Man, Survivalist, Outsider, Free Marketeer, and Case Officer.  After explaining the context of each in a succinct and thoughtful manner the authors have provided important perceptions and insights into what Putin thinks and why he does what he does. 
The 1990s, a period of chaos, corruption, and economic decline form the basis of the Statist, History Man, and Survivalist identities, and Putin's personal narrative.  The next three identities the Outsider, Free Marketeer, and Case Officer are more personal.  The authors center on Putin growing up in a working class neighborhood of Leningrad, a city which survived the Nazi siege, starvation, and 750,000 deaths, a situation which greatly impacted Putin's psychological and emotional development.  Further, the authors point to Putin's years in the KGB at home and abroad, particularly his 1985-1989 years in Dresden where he missed Gorbachev's policies of glasnost and  perestroika and the dissolution of the Soviet Union.  Importantly, the authors develop Putin's post-Soviet St. Petersburg activities as a participant in local government and in a series of below-the-radar positions in the Kremlin in the late 1990s allowing him to develop  a unique combination of skills and experiences that propelled him to the presidency in 1999-2000.  But, overall, Putin's persona was as an Outsider as he was outside of Russia or ensconced in St. Petersburg away from policy makers in Moscow.
An excellent example of how the authors analysis works is to point to Putin's world view through his speeches.  The first, March 18, 2014, and the speech he made yesterday on September 21, 2022.  Remarkably, both speeches support the conclusion that Putin's perception of the outside world has not changed in eight years and probably from previous decades.  The March 2014 speech came on the heels of the Russian annexation of Crimea a belief that he was restoring  Russia's position as a great power and world civilization.  This was part of the Statist role for Putin in addition to that of the History Man internationally as he staked out a place for the Russian people in the great sweep of global history and has rewritten the narrative of Russia's interactions with the outside world.  He has acted as a Survivalist who sets out to ensure that Russia can protect itself against all external threats, by preparing and deploying "every reserve or resource-even history itself-in the state's defense.  The author's insights are on the mark as they argue, "the operative in the Kremlin has projected himself abroad by drawing on his firsthand experiences and insights as an Outsider and the Free Marketeer, and by applying the professional tools of the Case Officer."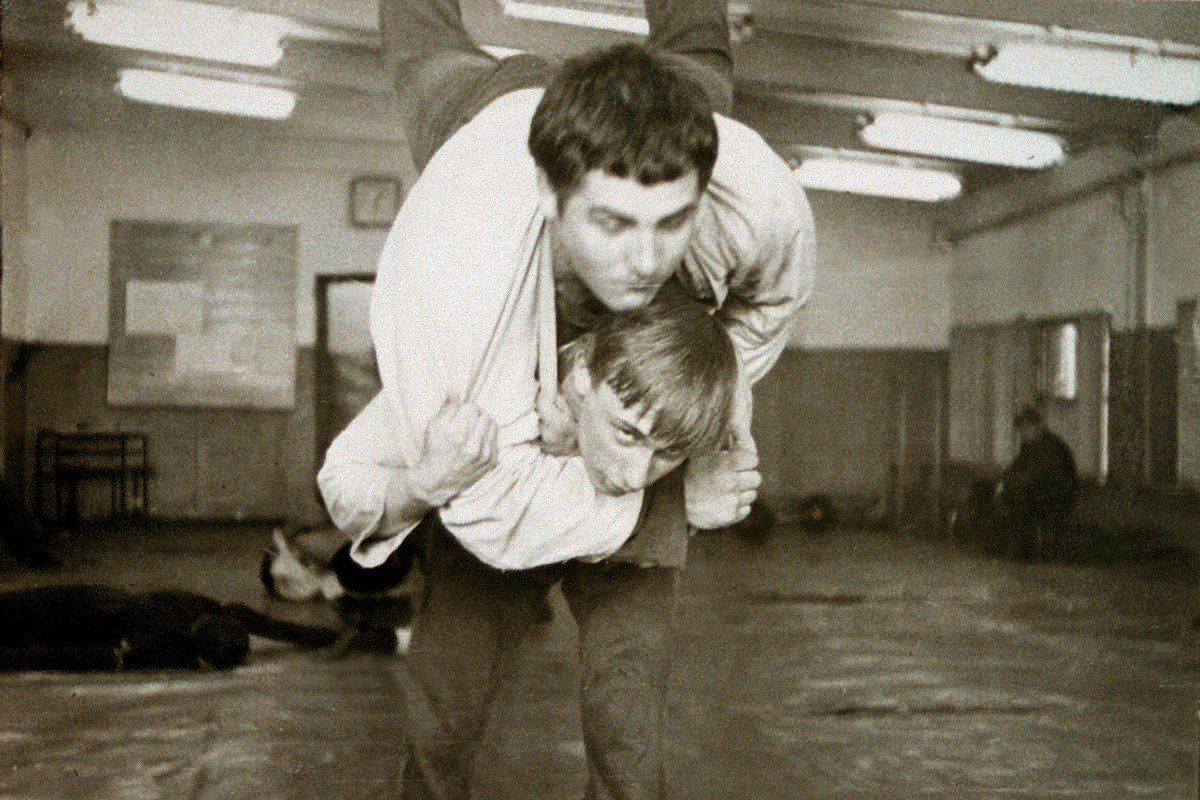 Putin's rationale for his invasion of Georgia in 2008, the annexation of Crimea, and the current invasion of Ukraine are all similar.  The European Union is a stalking horse for the West, the expansion of NATO, and western opposition to Russian actions are all designed to destroy Russia from within and without.  Putin believes that containing Russia has been a western priority since the 1700s and continues in the case of Ukraine.  Putin's speech yesterday is a rerun arguing that Russia only pursues defensive actions to counteract western support for Ukraine.  Threats of nuclear war, calling up 300,000 reservists to complete his "special operation" emanate from the same place in Putin's psyche.
Putin's disenchantment with the United states developed from 1999. The importance of NATO bombing of Yugoslavia over Kosovo in 1999 deeply impacted Putin. He saw it as a threat to Slavs and highlighted Russian weakness and distrust of the west. Putin claims that he tried to improve relations with the United States by helping after 9/11 and the war against al-Qaeda. But he was put off by the Bush administration who invaded Iraq, pulled out of nuclear arms treaties, allowed for Baltic states becoming NATO members, all reflecting America's lack of respect for Russia. Putin's true feelings emerge publicly in his 2007 speech at the Munich Security Conference where he lambasted the United States where he stressed how NATO actions were an American provocation that reduced the level of trust Russia had toward the west. Even when the Obama administration sought a reset with Russia, Congress passed the Sergei Magnitsky Act which imposed sanctions against Russian officials who were complicit in the death of the crusading lawyer, further Putin was angered by US actions in Libya and Syria.
The authors correctly argue that the invasion of Georgia was a dress rehearsal for events that would take place in Ukraine in December 2013. With Ukrainian President Viktor Yanukovych fleeing to Moscow in February 2014 after refusing to move closer to the European Union and joining Putin's Eurasian Union protestors took to the streets in Kyiv's Maidan (Independence) Square – the Russian autocrat would have visions of Dresden in December 1989. Putin's assessment of developments was seen through the lens of his experiences in Dresden in 1989 when East Germany fell without a fight as did the Soviet Union upending Moscow's position in Europe destroying the entire Soviet bloc. In Putin's mind if Ukrainian protests were allowed to continue then Kyiv would push toward the European Union and eventually NATO membership circumventing his economic plans for the east.
Putin believed Western and European leaders encouraged protestors and the opposition and once again the United States and its EU allies had overthrown a regime without firing a shot.  Since Putin strongly believed that "Ukrainians and Russians were not just fraternal peoples: there were one single, united people" events were devastating to Moscow's goals.  Putin reached into his Case Officer's bag of tricks to punish Ukraine – cutting off $10 billion worth of trade, turning off the energy spigot, demanding Kyiv pay off its debts to Russia, the usual misinformation surrounding Ukraine's role in World War II, and played on the fears of ethnic Russians in eastern Ukraine.   Based on events and Putin's raison d'etre it is not surprising that Russia annexed Crimea in 2014, and subsequently invaded all of Ukraine eight years later.
The concise analysis and extensive research based on academic and government experience and delving into Putin's speeches and writings serve the authors well in developing their narrative. It is clear from their analysis that Putin believes his personal destiny is that of the Russian state and its past – for him it provides legitimacy. This is Putin the Statist as he rejects autocracy and claims Russia is a "sovereign democracy." In addition, Putin wraps himself in the Orthodox church, and the collective people of Russia – nationalism. Putin hates social upheaval and identifies himself as a Survivalist as he and his parents survived World War II in Leningrad. The Survivalist moniker is very apt when one examines Putin's life. First, his childhood and the politics in St. Petersburg. Second, his career as Deputy Mayor when he bungled the food crisis in St. Petersburg. Third, the chronic food shortages throughout the 1990s. Fourth, dealing with the economic crisis of 2008-2010.
There are many more examples, but in all cases he emerged intact politically with a strengthened ego. He learned new strategies particularly how to manipulate Russian natural resources to achieve his goals, something he continues to do today by cutting off energy supplies to Western Europe as a means of changing the course of the war in Ukraine. Putin's Survivalist actions comport with historian, Masha Gessen's analysis in that he is proud of his "thuggish" reputation, and it is central to his public persona dating back to his childhood "courtyard culture," and "outsider" status, i.e.., treatment of Chechnya in 1999, today's Ukraine, blackmailing oligarchs to submit to his will etc.
(
New Russian President Vladimir Putin takes the presidential oath on the Constitution of the Russian Federation in Moscow's Kremlin Palace on May 7, 2000. Former president Boris Yeltsin looks on during the inauguration ceremony after having resigned on December 31, 1999.AFP/AFP/Getty Images) (Below, Anatoli Sobchak and Putin)
If there is an area that the authors could have made clearer is when they get bogged down in the minutia of Putin's approach to the Russian economy and industrial production.  Putin's mantra is "strategic planning," a concept he plagiarized from the works of David Cleland and William King's book, STRATEGIC PLANNING AND POLICY which he lifted to write his supposed "dissertation."  Either way the author's final analysis is spot on – the strategic model Putin has put in place cannot work.  Putin runs Russia like a corporation, Russia, Inc., but it is a country.  Putin sees himself as a CEO, but he can never be fired.  The system he has created is built on mistrust and all decisions run through Putin as he does not accept anything but total loyalty.  People are bought off, but not in the traditional way.  First they are compromised, and loyalty is created through blackmail – Putin as Case officer! 
Corruption is the glue that keeps Putin's informal system afloat. With no strategic reserve of qualified people, Putin just moves people around to keep them guessing and under his control. This hyper personalized system is a failure, and the Russian people are paying the price. Russia has come full circle. With his misinformation onslaught in 2013-14 (the rhetoric is similar to today) Putin managed to move Russia psychologically back to the 1980s and the Cold War with perceptions, threat, and fears of an American attack. By engaging in this type of former KGB head and Soviet president Yuri Andropov thinking, Putin has moved Russia closer to the world view of the 1980s more than outside observers realized. Putin's Russia is a very different country from the 1990s and the west in general.
The book should be read by anyone seeking to understand Putin's modus operandi, what he hopes to achieve, and the threat he presents to those who favor the rule of some type of "international accommodation," (notice I did not say law!)  Interestingly, the section where the authors allude to future Putin actions and rationales as of today seem quite accurate.
July caused global shortages