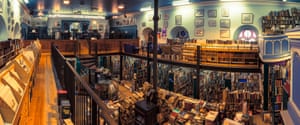 One of my favorite genres involves murder mysteries that have a bookstore as a major component of the plot.  Matthew Sullivan's first novel, MIDNIGHT AT THE BRIGHT IDEAS BOOKSTORE fits perfectly into my zone of interest, and after consuming the book in quick fashion I recommend it highly.  It is one of the best mystery reads I have had of late as it contains a clever story, including a number of gripping scenes that results in a number of twists and turns that seem unpredictable.
The novel takes place in Denver and its outskirts, as Lydia, a woman in her thirties who has worked in the Bright Ideas Bookstore for six years hears noises on the second level of the store.  When she goes to investigate she finds one of the "BookFrog" regulars named Joey hanging from a rafter seemingly having committed suicide.  BookFrogs are presented as unidentified men who populated the store.  They were mostly unemployed and solitary individuals who spent a great deal of time napping, reading, playing chess, and surrounding themselves with books.  Lydia was very solicitous of them as they were a hodge podge of different interests; intellectuals, laborers, bureaucrats, salesmen who had all seen better days.  Lydia was in shock, particularly when she discovered a photo of herself with two other girls from when she was ten stuffed in his pocket.  She could not fathom how the picture wound up in Joey's possession.
Lydia was a very private person who did not let anyone share her inner most thoughts.  She lived with David, a computer fix it type who she loved, but did not let him in on her deepest secrets.  When a Denver newspaper published a picture at the crime scene her bubble of privacy was pricked when retired Homicide Detective Harry Moberg contacted her for the first time in twenty years.  Further, her father, Tomas also called after twenty years bringing back memories of the "bloody-faced girl beneath the sink, the survivor of the evening news," something no one in her present life was aware of.
Out of the blue, Joey's land lady contacts her and informs Lydia that she has been left a small inheritance.  Lydia visits Joey's old apartment and finds a number of books that he had supposedly purchased at her bookstore.  The problem is that many of the price tags had been switched from other books, and the books themselves had cut out shapes at different angles that covered up the printed words in each book.  Lydia and David try and figure out if Joey was sending her a message or did it have some other significance.  However, this is just one layer of the plot Sullivan develops.  Lydia's background forms a second layer, particularly the night Lydia was at a sleepover party at her friend Carol O'Toole because her father who was a Denver librarian was forced to drive a bookmobile through the snow to the Winterfest taking place two hours outside the city.  The events of that night, Joey's mysterious death, the dysfunction in her friend Raj's family, her father's descent into becoming a prison guard, and a number of other occurrences form the core of the plot, and the question is how they all come together.
Sullivan alternates chapters by returning to Lydia's childhood and the ramifications of what occurred in the O'Toole house and the present throughout the novel.  At first the book seems to have a rather whimsical approach as the author discusses Lydia's upbringing and her later relationship with David, not necessarily what I expected in a mystery.  However, about a third of the way into the story the narrative takes on a different cast and morphs into more of what I expected.  For example, her childhood friend Raj shows up outside the bookstore, also after twenty years and we learn that Lydia and her father left Denver almost immediately after the night at the O'Tooles, and Tomas had changed their last name, and they lived anonymously for years.
Sullivan has created an amazing story that by the last half of the book will keep the reader on the edge of their seats not wanting to put the book down.  Based on what I just experienced I hope that Mr. Sullivan is working on his next novel, something I would greatly look forward to reading.