I just completed William Kent Krueger's MERCY FALLS which left a number of things up in the air as it concluded.  I found it unusual in that his first four books in his masterful Cork O'Conner series had solid endings on which to move forward toward the next installment.  Since I am hooked on the series and extremely curious to know where Krueger's imagination would take me I started reading COPPER RIVER, the sixth book in the O'Conner chain and it proved to be almost as satisfying as the previous five.
One of the many strengths of Krueger's thrillers is character development and COPPER RIVER is no exception. Krueger returns the entire O'Conner family that includes Cork, the Sheriff of Tamarack County, MN who at the outset of the novel finds himself on the run fleeing those who are trying to assassinate him; his wife Jo, a lawyer who does a great deal of work for the Iron Lake Indian Reservation; and their three children; Henry Meloux's philosophy of life returns, the old Ojibwe mid whose wisdom everyone seeks; Dina Willner, a former FBI agent and Cook County DA in Chicago who became Cork's protective angel; and members of the Tamarack County Police Department which Cork heads as Sheriff.
There are a series of new characters that appear, all with significant roles in the story. Cork's cousin Jewell Dubois a veterinarian in Bodine, MI. who cares for his wounds and provides a hiding place. Her son Renoir (Ren) DuBois, a 14 year old whose father was murdered by police and is trying to grow up. Ren's close friend Charlene (Charlie) Miller who is saddled with a drunken and abusive father after her mother ran off. Detective SGT Terry Olafsson of the Marquette County Sheriff's office. Ned Hodder, Bodine's constable. Gary Johnson, the publisher and editor of the Marquette County Courier, and a host of others.
Since Krueger's previous novel is a prequel to COPPER RIVER the author does a workmanlike job explaining what Cork is dealing with apart from two murders that have turned up in Bodine.  For Cork he is the victim of trying to solve the murder of Eddie Jacoby back in Aurora.  The problem is his father, Lou Jacoby, a rich powerful man is distraught when his eldest son, Ben is also murdered.  It seems that Ben Jacoby and Jo O'Conner were lovers in law school, and to exacerbate the situation, Ben's son Philip rapes Jo O'Conner.  Lou Jacoby refuses to accept the truth and blames Cork for the murder of his sons when the real murderers are Gabriella, Eddie's wife and her brother Tony Salguero.  Lou refuses to listen to reason and puts out a mob style hit on Cork offering a $500,000 reward.
As usual, Krueger presents vivid descriptions of the natural beauty of the Huron Mountains, conveys a solid sense of place, along with the woodlands near the shore of Lake Superior, northwest out of Marquette, the forests that make up the county of Marquette and the wildlife of the region. Further, Krueger integrates Native-American life on the reservation, culture, and racism geared against "Indians," by townspeople and certain high school bullies into his story line which is his usual modus operandi.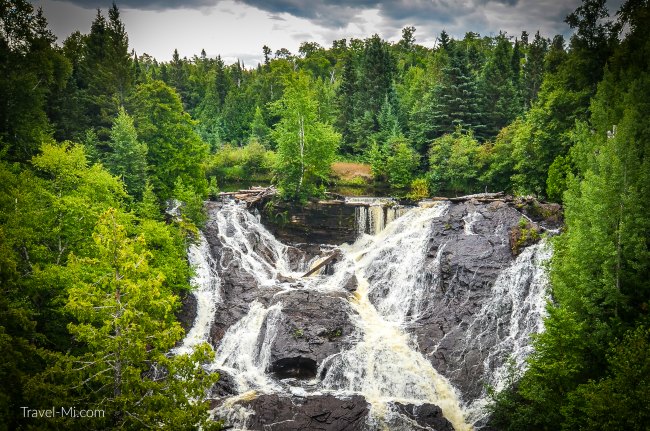 Among the key characters are Max Miller and his daughter Charlie.  In an awful scene Max is murdered with his daughter's baseball bat, and his daughter is seen as a suspect.  Once her father's body is discovered Charlie flees, but to no avail.  Her flight sets in motion a chain of events that leads to the discovery of a grisly, monstrous conspiracy aimed at girls like Charlie.  A number of incidents have impacted Charlie, particularly the death of her friend Sara Long with whom she lived at Providence House, a home for wayward teens.  Naturally, the wounded Sheriff sheds his own problems and takes on Charlie's. No one will be surprised when selflessness and virtue, not hit men, are rewarded.
There is a great deal of backstory in the novel, lots of marking time and, at the end, a flurry of overplotting.  In addition, the segway to the familiar children-in-peril theme feels like a cop-out, especially since the previous novel had primed readers for something more intense and harrowing.  This novel had a great deal of potential, but it will not stop me from moving on to the seventh book in the series, THUNDER BAY.