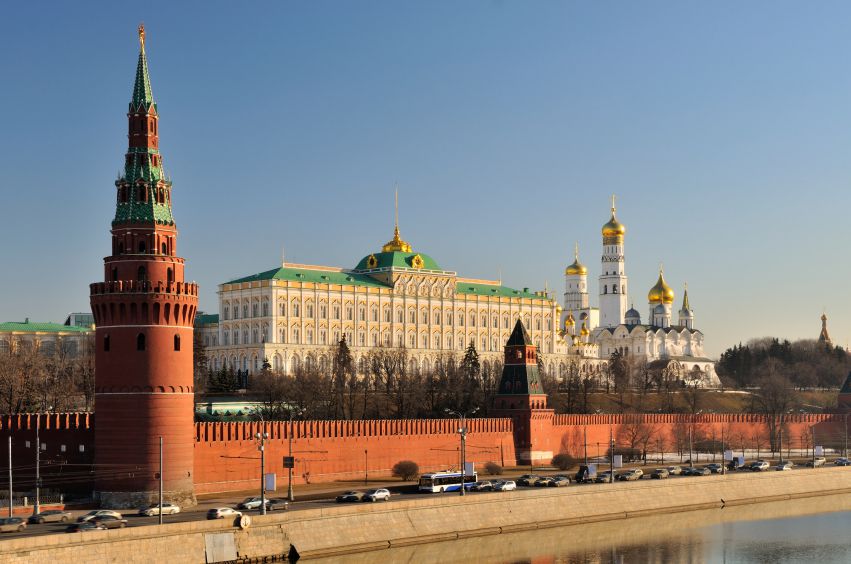 (the Kremlin, Moscow)
Each day it seems as if the American people are exposed to the drip, drip of Russian interference in the 2016 presidential election and the possible role played by the Trump campaign in collusion with the Putin government.  We hear about Christopher Steele's "Dossier," the link between Russian oligarchs and their ties to Putin, meetings with Trump officials, the role of Paul Manafort, a former Trump campaign manager facing indictment, the flipping of a Trump foreign policy advisor to the Mueller investigation, and the latest, a deal between Michael Flynn, Trump's former National Security advisor and the special prosecutor.  The latest twist seems to be conservative House Republicans calling for a Special Prosecutor to investigate the Special Prosecutor.  If names like Orbis, Fushion GPS, Gucifer 2.0, GRU, FSB, Sergey Kislyak, Carter Page, Robert Goldstone, Natalia Veselnitskaya, and numerous other names boggle the mind then you might want to consult Luke Harding, a foreign correspondent for the Guardian, new book, COLLUSION: SECRET MEETINGS, DIRTY MONEY, AND HOW RUSSIA HELPED DONALD TRUMP WIN.
For those who are skeptical about Trump's role in either obstruction of justice, or outright collusion with Russia they should consult Harding's monograph.  In fact, as the confusion that surrounds the collusion becomes clearer and clearer one might say that Harding has done us all a service by preparing a handbook of all the characters, motivations, crimes, disingenuous behavior, outright lies/falsehoods, and other aspects associated with the topic.  Harding digs deep using his many sources based on a career that saw him posted to New Delhi, Berlin and as the former bureau chief in Moscow from 2007 to 2011, as well as his contacts in Britain's MI6 and SIS, as well as the American intelligence community.  Further he has followed and written about the likes of Paul Manafort and his machinations in the Ukraine for Viktor Yanukovych long before Trump announced his candidacy, and was also able to interview Christopher Steele.  What results is almost a legal brief that points to the guilt of the Trump campaign and the President in collaborating with Moscow, and doing all it could to deflect any investigation of what actually occurred.
(Putin and Trump)
Harding begins by providing the background for the "Dossier," authored by former British intelligence operative Christopher Steele.  The famous "Dossier" grew out of Steele's assignment to uncover the Kremlin's innermost secrets as they applied to Donald Trump.  Steele's investigation argues a number of points that anyone who has followed this story in any detail has heard numerous times before;  from Trump's public call for Putin to hack Hillary Clinton's emails, the Wikileaks leak of Clinton emails in June and October 2016, the hacking of Democratic and Republican National Committee computers, with only Democratic information leaked, Trump's denigration of almost every politician domestic or worldwide, except for Putin who he constantly praises, the fact that Russian intelligence sources have been "cultivating, supporting and assisting Trump for at least five years," how Trump and his inner circle have accepted a regular flow of intelligence from the Kremlin, claims that the FSB has compromised Trump through his past activities in Moscow sufficiently to be able to blackmail him, and a trail of money laundering and other acts that make one ask, what does Moscow have on Trump that he is afraid to criticize Putin, and constantly denies Russian involvement in the election, in addition to repeatedly interfering in the Mueller investigation?  All the answers to these questions are present in Harding's narrative.
(Christopher Steele)
The author takes the reader through the actions of Aras and Emin Agalarov, Paul Manafort, Carter Page, Michael Flynn, Trump's lawyer, Michael Cohen, Trump's son-in-law Jared Kushner and a host others along with a short biographical sketch of each.  We learn their role in the collusion through their interest and relationship with the Kremlin.  Harding explores Vladimir Putin's motivations and goals as they relate to his hatred of Hillary Clinton, the desire to create chaos and doubt in the American electoral system, and most importantly gain a reduction or lifting of economic sanctions imposed by the Obama Administration due to Russian actions in the Crimea, Ukraine, and the 2016 election.  In Donald Trump, Putin found an American politician who could allow him to achieve these goals.  The question Harding raises is how do we establish the trail between the two men?  The answer he argues lies in following the money.
(Carter Page)
The entire scenario would seem unbelievable if it hadn't occurred.  Trump and his supporters can scream "fake news" all they want, but indictments are facts and Trump's behavior throughout points to someone with something to hide.  Harding provides an in depth analysis of the Trump-Kremlin tie that dates back to 1987 when the KGB looked on the New York real estate developer as a meaningful target.  Harding traces Trump's relationship with certain Kremlin linked officials, and oligarchs.  What emerges is a clear picture of how the Kremlin developed its relationship with Trump that would lead them to support his candidacy for president.  Harding explores the role of Donald Trump, Jr. and the infamous June, 2017 meeting with Russian lawyer Natalia Veselnitskaya, former KGB officer Rinat Akhmetshin, and others who offered the president's son dirt on Hillary Clinton.  At first, as in most cases with Trump associates, Trump, Jr. denied the meeting, then said it was about something else, then finally gave in and admitted he met with Russians and was favorable to receiving foreign dirt on Clinton.
Harding follows his own advice and follows the flow of money.  Offshore shell companies, multiple bank accounts, tax havens, payoffs, Russian oligarchs, laundering of funds, money disguised as salary or real estate deals, the role of Deutsche Bank, Trump's New York creditor are all included in Harding's expose.   Harding relies a great deal on Steele's research and conclusions and believes that roughly 70-90% of what is in the "Dossier" is true, that being the case, it is clear as to why Trump wants to shut down the Mueller investigation.  In fact, Harding provides so many plots and sub plots that at times it is hard to keep up with the flow of information, evidence, and characters discussed.  For the Trump people it appears that almost every day they have to put out some sort of brush fire that relates to the Mueller investigation be it the testimony of Donald Trump, Jr., Attorney General Jeff Sessions, or the investigative work of Congressional committees.  One thing that is clear from Harding's investigative work – the Trump Organization has been laundering Russian money for years, and without Russian money the Trump Organization's many financial issues would have proven disastrous.
(Michael Flynn addressing the Republican National Convention)
Harding also explores the relationship between former FBI Director James Comey, the role of the Justice Department, and Trump's attempts to bring Comey on board in dropping the investigation of Michael Flynn.  The author takes the reader through the Comey firing and its role in obstruction of justice which the president even admitted to NBC's Lester Holt.  Harding has gone a long way in disentangling the web of Trump's financial empire, a structure that appears to rest on a great deal of Russian state funds.
One wonders why certain Republicans have cooperated with Trump's campaign of fake news and obstruction.  Perhaps it is the current tax bill that they are trying to ram through Congress might want to achieve corporate tax cuts and follow the orders of their donors.  Be that as it may, if you are interested in learning what Trump is afraid of you to consult Harding's latest book.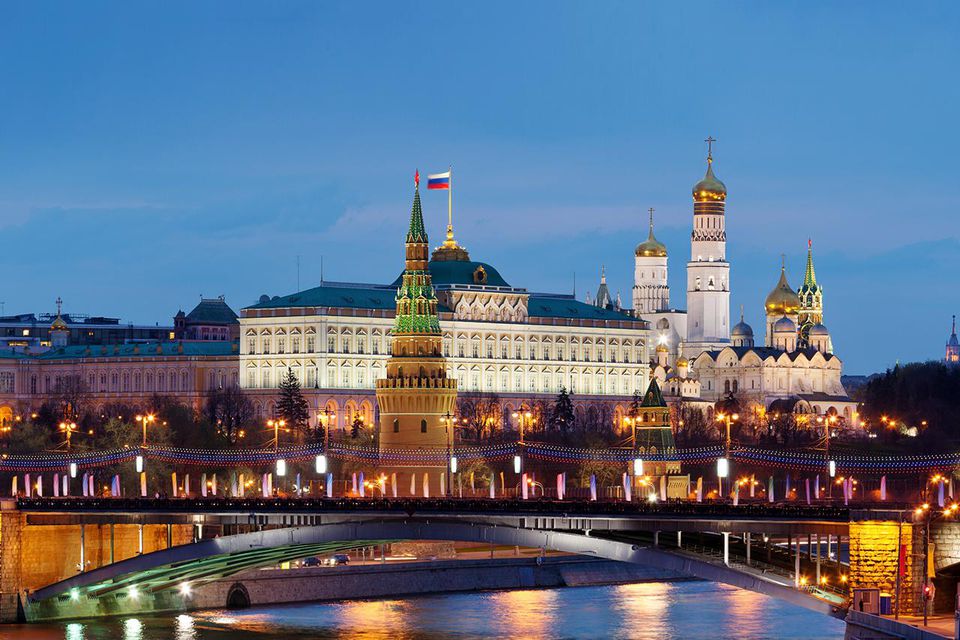 (the Kremlin, Moscow)