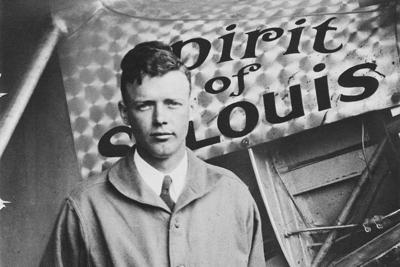 (Charles Lindbergh)
At a time when many Americans fear the impact of foreign interference in our elections, be it what the Russians did in 2016, or what may be in store for 2020 there is an excellent historical example of such a campaign on foreign soil that tried to sway Americans and help make entrance into World War II against Nazi Germany palatable.  The example I am alluding to is the subject of Henry Hemming's new book, AGENTS OF INFLUENCE: A BRITISH CAMPAIGN, A CANADIAN SPY, AND THE SECRET PLOT TO BRING AMERICA INTO WORLD WAR II.
By June 11, 1940 a week after the British evacuation from Dunkirk allied shipping losses in the Atlantic had reached over 1,135,263 tons.  At the same time the German army outnumbered the British army 4.3 to 1.6 million.  In another month the Germans would launch the Luftwaffe against London in a "blitz" that would last almost a year.  The Churchill government faced long odds in overcoming the Nazi onslaught and the only hope to offset a disaster would be American entrance into the war, but in May 1940 only 7% of Americans favored doing so.  The British proceeded to send 700 crates of gold bullion along with a spy named William Stephenson to the United States. Interestingly, the author's grandfather, Harold Hemming, a major in the Royal Artillery was a friend of the newly minted British spy, and along with his wife Alice would carry out a number of missions which included visiting American military bases and presenting a series of demonstrations revealing the intricacies of flash-spotting, a technique designed to locate German artillery, and lecturing soldiers what it was like to live in Nazi Germany.
(Sir William Stephenson)
Hemming does an excellent job recounting the business career that led Stephenson to be recruited by MI6 and chosen as Chief of Station with his main office in New York.  His task was to foster a climate that would allow Washington to declare war on Nazi Germany.  Hemming writes with an easy flair that allows the reader to become engrossed in how the British went about trying to surreptitiously convince the American people to favor entering the European war and pressuring their government to do so.  Stephenson's task was not an easy one due to isolationist sentiment created by the Nye Commission which delved into the profits of munitions companies and other corporations from W.W.I., Neutrality legislation that hamstrung President Roosevelt, and a growing belief flamed by Charles Lindbergh that the British could not defeat Germany so it would be a waste for the US to enter the war.*
The British were not the only ones who were trying to manipulate American opinion.  Hans Thomsen, the German Charge d'affair in Washington was developing his own propaganda machine to keep the US out of the war, in addition to convincing a Montana Congressman and Senator to read pro-German material into the Congressional Record and using their congressional franking privilege to disseminate these views by mail to their constituents.  He was also able to bribe 50 Republican congressman, including New York's influential legislator Hamilton Fish who attended the Republican National Convention to oppose entrance into the war.  "At the time the most extensive foreign intervention – direct intervention – ever in an American election campaign."  Until Trump!
(General William J. Donovan)
Hemmings examines Lindbergh's role in speaking out in favor of Nazi Germany very carefully tracing his views from the time of his son's kidnapping and death.  Lindbergh would testify before Congress numerous times against legislation like the Destroyer-Base Deal and Lend-Lease both designed to assist the British navy whose merchant shipping was being shredded by Nazi submarines and the fact they were slowly going bankrupt.  The German embassy would mail Lindbergh's speeches all across America to gain US domestic support.  Lindbergh would become the leading "isolationist" spokesperson in the country and a central figure in the "America First Committee" movement.
After describing what Stephenson was up against, including his own government who did not want to interfere in American politics as the 1940 election approached, the man in charge of British propaganda operations and returning refugees back to Europe as agents was ordered to hold back and not institute any radical plans.  Stephenson did have an ally, the British ambassador to the US, Lord Lothian who worked assiduously and ignored Foreign Office instructions to try and lobby Washington.  When Lothian died suddenly, Stephenson was left with Lord Halifax, a former Foreign Secretary and appeaser who Churchill sent to America to get him out of his cabinet.  Hemmings has unearthed a number of interesting commentaries presented throughout the book, for example, referring to Halifax as a "foxhunting aristocrat" who would not be well received in administration circles.
(Ian Fleming)
Once FDR is reelected in 1940 and he was able to get Lend-Lease passed it was clear that the president wanted to get the US into the war against Hitler's forces.  He went so far as to have the US Navy patrol the North Atlantic hoping to create a casus belli to enter the war.  It was at this time that Stephenson, who had been put in charge of all MI6 activities in the western hemisphere, head the Special Operations Executive (SOE) nicknamed the "Ministry of Gentlemanly Warfare," run MI5, British Passport Control and any propaganda dealing with the war effort, to take off the gloves and disregard his own Foreign Office.
An aspect that Hemming develops in full is the relationship of General William J. Donovan and Stephenson.  Donovan was a close friend of FDR and had the president's ear.  Stephenson felt his relationship with the FBI did not deal with Nazi penetration enough and he sought to help develop a partner in the United States for MI6 in dealing with joint intelligence.  Stephenson worked to convince Donovan, who at first was skeptical, to pitch the idea to FDR.  Soon Donovan became Stephenson's conduit to FDR leaving out J. Edgar Hoover.
One of the most fascinating aspects of the narrative is the role played by Wendell Willkie who ran for president against FDR in 1940.  Willkie spent most of the campaign as an "interventionist," but under pressure from Republican isolationists he switched his position.  However, once he was defeated, he once again switched positions and became one of the administrations most important spokespersons favoring intervention.  Some have questioned why he changed positions.  Hemming points out that that FDR might have threatened to expose his long affair with Irita van Doren, but no matter the motivation he became what Secretary of State Cordell Hull characterized as a strategic weapon used by the administration to help the British.
(General Wilhelm Keitel, Hans Thomsen, and Adolf Hitler)
Adolph Berle, a long-time ally of FDR and in charge of US intelligence operations did not want to intervene to help the British and conducted a series of investigations into Stephenson's growing spy network and he wanted to shut it down.  This provoked Stephenson into launching an all-out attack on American isolationists.  Hemming delineates Stephenson's new strategy aside from spreading pro-British propaganda.  Agents were dispatched to infiltrate America First organizations as well as those in favor of intervention to create support for the British.  The best of his agents was Joseph Hirschberg who escaped Belgium before the Nazis arrived.  An orthodox Jew who lost most of his family in the death camps he was involved with assassinations and worked to subsidize "Non-Sectarian Anti-Nazi League to Champion Human Rights."  This was not the only organization Stephenson funded along with creating violent showdowns between protesters on both sides to drown out coverage of Lindbergh's speeches in daily newspapers.  Another tactic employed was called "sibs," meaning rumors from the Latin sibillare, to whisper.  The approach was simple, make up events, mostly anti-Nazi and have them investigated by newsmen and plant them in the media, for example, photos of Nazi atrocities, stories about the capture of German pilots behind enemy lines, convince shipping companies executives concerning German saboteurs, etc.  This became quite effective as agents would tell people things in "strictest confidence, that's the best way to start a rumor."  Another effective tactic was the creation, in conjunction with Donovan of a forgery unit under the auspices of a Hollywood screen writer, Eric Mashwitz outside Toronto designed to produce as many faked documents and news as possible.
A key for Stephenson and the Roosevelt administration was to directly link Berlin with spying on the United States.  Henry Hoke, a direct mail specialist stumbled on Thomsen's franking scheme.  For Stephenson this was a direct link between the Nazis and isolationists.  Another hopeful episode was conjuring up a scheme that linked Berlin to a coup in Columbia involving forgeries and other strategies.
One of the most interesting aspects of the book is Hemmings discussion of Stephenson's role in trying to create a mirror MI6 in the United States.  A number of interesting characters emerge, including Ian Fleming.  Stephenson did not give up on Donovan as the head of an American spy organization until he finally agreed to become the new Coordinator of Intelligence (COI).  The result is that the British had a tremendous impact on the creation of the OSS during the war, which would morph into the CIA in 1947.  Another fascinating component to the narrative is how Hemming lays out step by step how Stephenson developed his own organization that created the right atmosphere for Washington to enter the war in Europe; facilitated American aid to Great Britain; helped beat back and unearth the isolationists; and developing a conduit to FDR.
Perhaps the greatest error made by isolationists was a speech given by Lindbergh on September 11, 1941.  Lindbergh followed a speech given by FDR the same day involving the USS Greer which had engaged a Nazi submarine in the North Atlantic signaling the onset of a shooting war between Washington and Berlin.  Lindbergh's address in Des Moines, IA  where he blamed the real "war agitators" as being the British, the Jews, and the Roosevelt administration.  He continued with a number of anti-Semitic remarks focusing on the price  Jews would pay should a civil war break out in the United States over entrance into the war, as well as a number of anti-Semitic tropes.  This led to a backlash against Lindbergh that his movement never recovered from.  Hemmings conclusion that Lindbergh was correct that there was someone or something behind the scenes was agitating for war, but it was Stephenson, not the Jews.
Hemmings picture of FDR's actions is quite interesting.  Like Lincoln during the Civil War, the president can be accused of committing impeachable offenses.  In Hemmings view that conclusion fits FDR's actions in securing Lend-Lease, the Destroyer-Base Deal, the American intelligence relationship with the British, instructing Donovan to setup public opinion polls to ascertain what the public thought of certain policies before they were instituted, and trying to foment incidents with the Germans that would make her declare war against the United States.  If these were not impeachable, at a minimum FDR was pushing the envelope.
Hemming has written a crisp and easily read description of how the British successfully influenced American policy leading up to WWII.  Stephenson's work was the key as was his working relationship with Donovan and indirectly with FDR.  In addition, by December, 1941 polls reflected what Churchill and Roosevelt had hoped for, the American people were ready for war. If you are interested in the onerous debate and how public opinion was transformed by a foreign power this book is very timely.
*See Philip Roth's novel THE PLOT AGAINST AMERICA whose counterfactual story centers on the defeat of FDR in the 1940 election by Charles Lindbergh.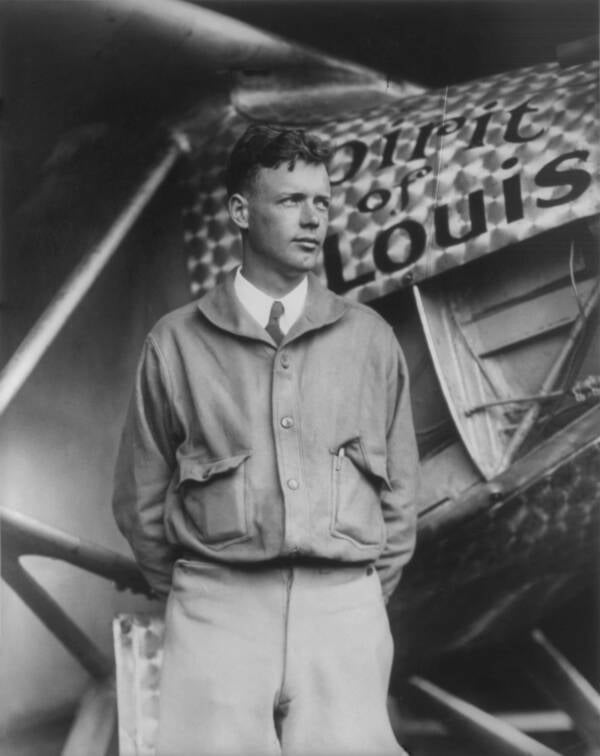 (Charles Lindbergh)