It is obvious that Robert Harris is one of the best purveyors of historical fiction who can be found on the shelves of any bookstore. Whether exploring the Munich Conference, the German missile campaign during World War II, a trilogy that explores the struggle for power in ancient Rome, the machinations of a Papal conclave, or the Dreyfus Affair are among his fourteen bestselling novels. The depth and varied subjects of his writing reflect the breadth of historical knowledge and his commitment to producing historical fiction that is readable and interesting for everyone while creating stories that are made up of actual events and characters among those that he develops as his plots evolve.
I decided to return to one of Harris' earlier books, ARCHANGEL a story that centers on the possibility that Joseph Stalin may have prepared a notebook with a number of fascinating commentaries.  The story begins with the death of Stalin early in the morning of March 3, 1953, and the gathering of the Soviet leadership who are trying to decide what to do about his death and succession.  Immediately, Harris shifts his focus to a conversation between Papu Gerasimoch Rapava, a guard in the compound where Stalin died who had access to his body and the "notebook," and Fluke Kelso a former Oxford professor who gave up his academic position to move to New York and concentrate on his writing.  The conversation takes place four decades after Stalin's death with Kelso plying Rapava with alcohol as he tried to gain access and knowledge of the missing notebook.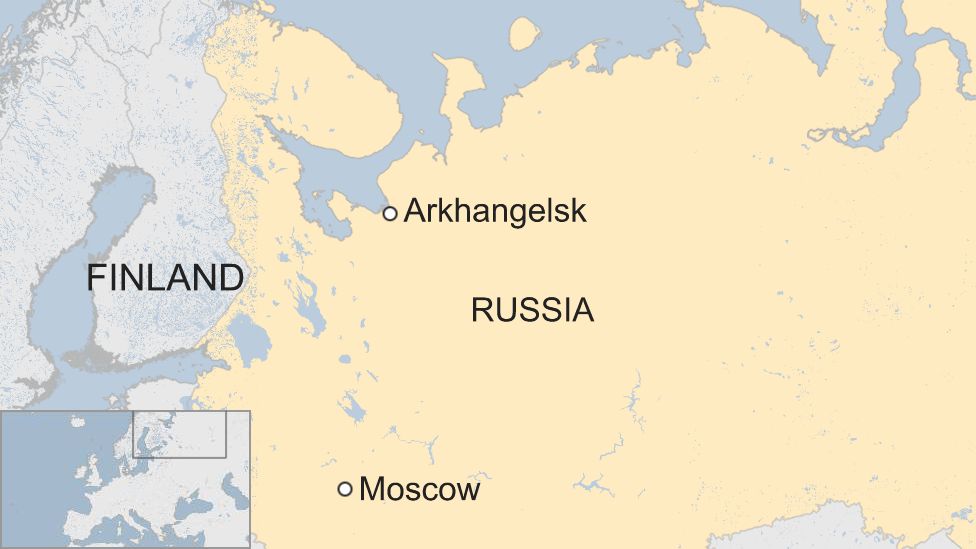 Harris has firm control of historical events and offers keen insights into the motivation and actions of key personalities. A case in point is his treatment of KGB head Lavrenty Beria who was convinced he was next in line to replace Stalin as leader of the Soviet state. In actuality he had rubbed Malenkov, Zhukov, Khrushchev, and company the wrong way and was dead within three months of Stalin's passing. Soon Rapava becomes a KGB target as he is suspected of possessing the "notebook," and Harris details his torture, imprisonment in the Gulag for fifteen years, and his survival. It is interesting how Harris portrays the "new" Russia of the 1990s through Rapava's eyes once he is released from prison. His shock at the changes that have taken place in Moscow where remnants of Stalin have been removed along with other observations of his country as it becomes an oligarchy of wealth under Boris Yeltsin and later Vladimir Putin.
Kelso finds himself in Russia at a historical conference at the Institute of Marxism-Leninism which was attended by Rapava. Kelso will meet the Russian and try to uncover truths about Stalin. Frank Adelman another historian believes that Rapava is setting Kelso up to gain money and that his fellow historian is too bent on journalism and publicity as opposed to meaningful history.
Harris paints a damning portrait of Moscow in the late 1990s with dust and soot in the air, frozen puddles, sullen people, among many negative characteristics. . Harris is able to integrate historical treatises to his plot reflecting his knowledge of Russian historiography and a wonderful description of the Lenin Library and the Central Library of the Russian Federation.
Kelso is described by Adelman as "a fattening and hungover middle aged historian in a black corduroy suit,"a damning appraisal of the former Oxford historian. Kelso's circle of acquaintances includes Vladimir Mamantov, a former KGB operative who remains a true Stalinist and wants to protect Stalin's memory and wants to find the "notebook," and use it as a means of returning Stalinism to power in Russia. Through Mamantov Harris portrays the remaining Stalinist enclave in Russian society who still admire Stalin, and the fact that the former KGB agent was arrested in 1991 in the plot to overthrow Mikhail Gorbachev tells a great deal. It seems Rapava has a daughter, Zinaida who gives the "notebook" to Kelso and a Satellite News reporter named O'Brian. Further it appears Stalin may have had are relationship with Zinaida's mother Anna Safanova, a house cleaner who may have produced a son, an heir to Stalin.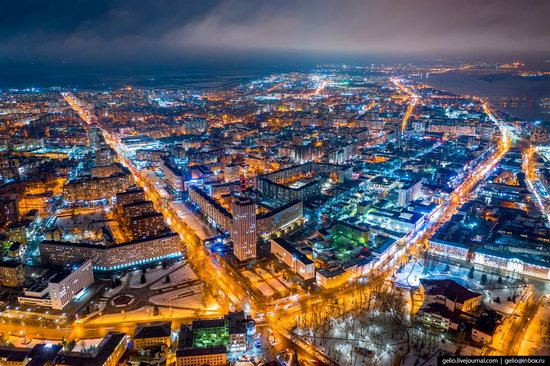 (Cathedral of the Archangel Michael)
As Harris weaves his web the novel centers on the quest for the notebook that involves a Russian SVR agent, Feliks Suvorin who tracks Kelso and O'Brian to the north country and a run in with "Stalin's possible heir," that may not end well. The northern city is Archangel which remains a hotbed of Stalinism and produces a perilous adventure for all concerned as the SVR and Spetsnaz soldiers may have met their match with the son of Stalin. 
As Harris continues his web he makes a number of important historical observations the most important of which focuses on Russian workers and peasants, who under the Tsar had nothing while the nobility owned the country. Later the workers and peasants owned nothing, and the Party owned the country. Later, the workers and peasants still owned nothing, and the country's is owned as usual, "by whoever has the biggest fists." Today it is the oligarchs and Putin.
Harris' plot line is farfetched, but it does lend itself to an interesting story leading the reader on to learn what the truth is and if the "notebook" actually is meaningful and what makes so many people willing to kill to acquire it. A dominant theme that Harris develops is the memory of Stalin among the Russian people. He remains quite popular as historically Russia has always had a father/Tsarist type leader who was tolerated as all knowing. Then came Lenin, Stalin, the Brezhnev types, and now Putin, all with similar autocratic tendencies.
Though I would not call Archangel one of Harris' best novels it is worth the read because of its subject matter and the author's commentary on what Russia has become or still remains.