To date over 16,000 books have been written on Abraham Lincoln, so why another? In the current case, John Avlon a former Daily Beast editor, author of serious studies of political centrism, and a current CNN analyst has authored LINCOLN AND THE FIGHT FOR PEACE AND FREEDOM which takes a unique approach toward our 16th president. The book focuses on the six weeks from Lincoln's second inauguration through his assassination as the Civil War finally concluded and the war over the peace had begun. According to Avlon, Lincoln evolved into the conciliator-in-chief in his approach to the south and was vehemently against a punitive peace. Lincoln sought to reunite the country through empathy, understanding, humility and a deep belief that in order to bring the country together after four years of war and over 600,000 casualties a reconstruction policy must be implemented that was perceptive of the needs and beliefs of the former enemy and bring about a coalescing of moderate political elements to block the extremists that remained on both sides of the political spectrum. For Avlon Lincoln's approach to winning the peace would serve as a model for future post war negotiations, for example General Lucius Clay's approach toward Germany after World War II to prevent the revanchism that took place after World War I.
Today our politicians are engaged in a form of political partisanship which at times places our nation at the precipice of civil war. No matter the issue; protecting children from the ravages of a failed gun control debate, overturning Roe v. Wade, the refusal to accept the results of a fair and free democratic election, the denial of voting rights, and numerous other issues makes it clear that something is broken in our political system. The question that confronts the American electorate is whether politicians, with their lust for power are so dug in their positions that the odds of any reconciliation between Democrats and Republicans, with extreme elements in both parties appears unlikely in the near future.
In the state that we find our political discourse, John Avlon raised the banner of Abraham Lincoln to serve as a role model as to how we can fix, or at least reorient our body politic. Avlon begins his narrative on April 4, 1865, as the Civil War winds down with Lincoln's visit to Richmond, Va. the capital of the defeated Confederacy. Unaccompanied by a large number of troops or any celebratory instruments the president walked the streets of the city with his son Tad greeting former enemy soldiers and citizens with compassion, humor, and kindness. Lincoln's mantra was to heal the nation and not erase the history of the war – history required learning the right lessons, so we would not be condemned to repeat them. He was committed to stopping the cycle of violence, changing his focus from winning the war, to winning the peace.
Lincoln's world view centered on three "indispensable conditions:" no ceasefire before surrender, the restoration of the union, and the end of slavery for all time. "Everything else was negotiable. Lincoln wanted a hard war to be followed by a soft peace; but there would be no compromise on these core principles." For Lincoln winning the peace meant if you failed to do so you would have lost the war. Lincoln worked without a historical parallel to guide him. He would establish a new model of leadership focused on reconciliation that would make a long and just peace possible – unconditional surrender followed by a magnanimous peace. Even though he would be assassinated five days after Robert E. Lee surrendered, in the last six weeks of his life that included his second inaugural address he articulated a clear vision that he hoped would result in a peaceful reunification of his country, "with malice toward none; with charity for all."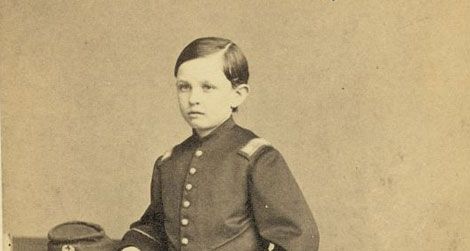 (Tad Lincoln)
The fight for peace needed to be waged with the intensity that rivals war in order for the United States to be redeemed and serve as a beacon of universal freedom. To achieve this "unconditional surrender" was sacrosanct. Lincoln needed to eradicate the cause of the war – slavery and ensuring the rebels accepted a decisive defeat. Lincoln wanted a constitutional amendment ending slavery before the end of the war as he was fully aware that once the war concluded Congress would not have the courage to do so. "The 13th amendment was the political expression of unconditional surrender: there would be no retreat from the end of slavery."
Avlon has written a highly readable account of how Lincoln hoped to achieve his goals dealing with a recalcitrant Congress and elements in the Confederacy who did not want to admit defeat. He takes the reader through the history of the final six weeks of Lincoln's presidency step by step culminating in his assassination at Ford's theater. Lincoln's core beliefs can be summed up in the Biblical construct of the "golden rule," a combination of common sense and the moral imagination to dislodge deeply ingrained prejudice.
Avlon has the uncanny ability to apply his phrasing to portray Lincoln's soul be it a visit to City Point, Va. to reach out to wounded Confederate soldiers to his tearful and heart felt reaction to the carnage of war when he visited battlefields. Avlon is able to convey the substance of Lincoln on a personal and public level as he grappled with bringing the war to a conclusion and at the same time set the foundation of lasting peace through reconciliation and understanding. At times it seems Lincoln may have been too lenient, but Avlon points to certain non-negotiable issues where the president's back was stiffened where he refused to give in. As Lincoln biographer and historian Allen Guelzo writes it is "Lincoln who tells the African American soldiers of the Black 29th Connecticut that 'you are now as free as I am,' and if they meet any Southerners who claim to not know that you are free, take the sword and the bayonet and teach them that you are; for God created all men free, giving to each the same rights of life, liberty and the pursuit of happiness."*
I agree with Guelzo's analysis of Avlon's overall theme in that "As much as Avlon is convinced that Lincoln's "commitment to reconciliation retains the force of revelation," "Lincoln and the Fight for Peace" is short on the exact content of that revelation for the postwar years. Frederick Douglass insisted in 1866 that "Mr. Lincoln would have been in favor of the enfranchisement of the colored race," and Avlon is not wrong to see Lincoln favoring a reinvention of the South as a small-scale manufacturing economy to replace the plantation oligarchy that triggered the war. But Lincoln played his political cards so close to the chest that, beyond this, it is unclear exactly what directions he thought Reconstruction should take. It is still less clear whether even he would have been successful (had he survived the assassin's bullet) in pulling any of it off in just the three years that remained to him in his second term."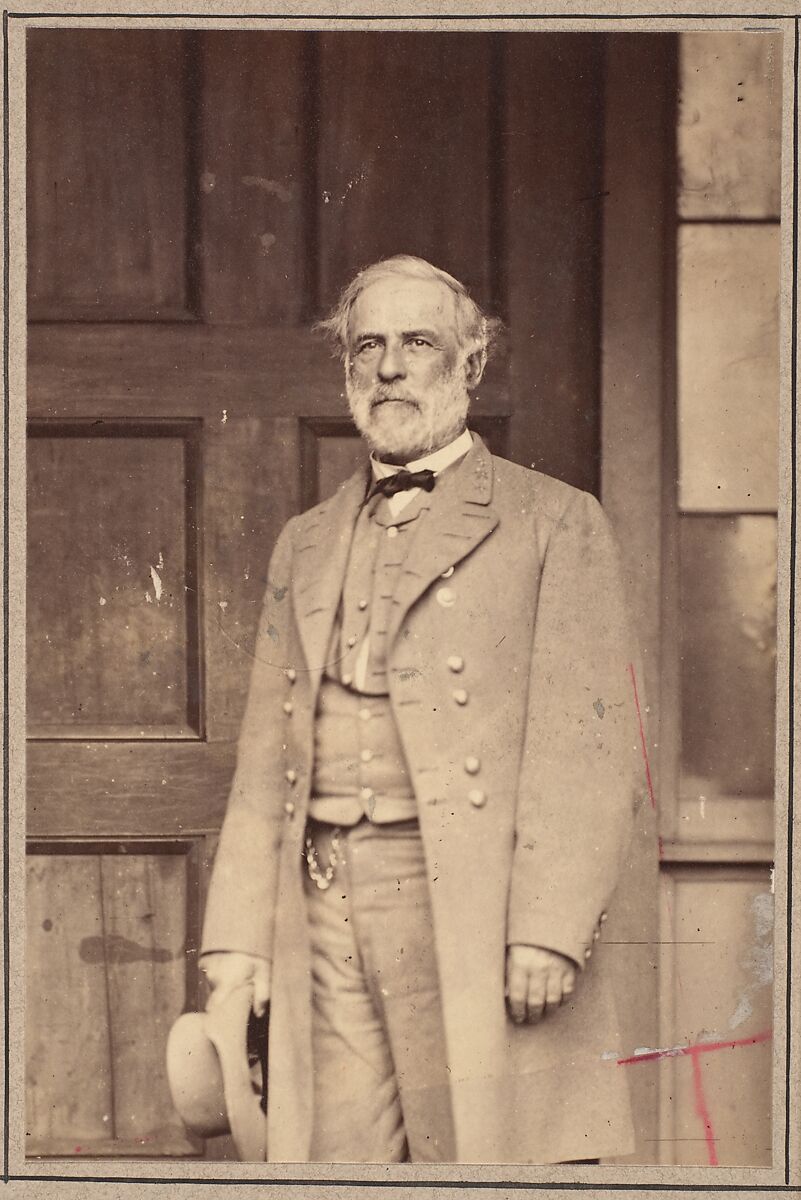 Avlon possesses a tremendous faith in the words and actions of Abraham Lincoln during his lifetime and how they resonated in the last third of the 19th century through the end of World War II. As historian Ted Widmer writes, "Lincoln offers a boost of confidence at a time when our history, instead of uniting us, has become yet another battleground. With insight, he chooses familiar and lesser-known Lincoln phrases to remind readers how much we still have to learn from our 16th president. His book also offers an extra dividend, coming as it does in the midst of Ukraine's agony. Avlon closes with the final sentences of the second inaugural address, and its hope that we can "achieve and cherish a just, and a lasting peace, among ourselves, and with all nations." As Lincoln understood, the work of democracy at home is indispensable to the work of peace abroad. It is reassuring to have the case for each restated so cogently."**
*Allen C. Guelzo, "A Lincoln for Our Polarized Times," New York Times, February 15, 2022.
**Ted Widmer, "Lessons from Lincoln's Leadership at the Close of the Civil War," Washington Post, April 15, 2022.